Why newsrooms will thank us for giving up PR's seven deadly sins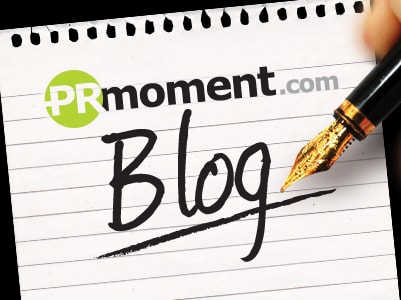 For some it's booze. For others it's fags. And for a few it's picking their nose and flicking it across the living room.
Whatever they are, as Lent rolls around again this year many of us are promising to abstain for a month from some of our personal sins.
But what about our professional PR vices?
Before joining the industry, I worked for nearly a decade on the other side of the fence as a journalist. Three years since switching from hack to flack, and now I better understand the underlying effectiveness of some of the tactics that are used to get under my skin in the press corps.
Nevertheless, a short inspection of random online press releases reveals day-to-day bad habits, practices and attitudes that it would be worth giving up – and newsrooms would thank us.
With that in mind, here are seven random deadly sins for PR pros (and our clients) to stop, not just for Lent, but forever.
1/ Is that enough? You're busy. I'm busy. The client's busy. But every extra fact you have the time to squeeze out of a client gives your story that little bit more credibility. Accepting the bare minimum to pass on to the press is an easy habit to get into and one of the toughest to break. But your client will thank you for the resulting headlines. Or at least not sack you.
2/ Pic axed: This is a particularly bad PR habit to have; it used to make me tear my hair out as a journalist. For local titles in particular names sell newspapers, so putting names to faces is crucial. You get a head start if you spare a reporter having to call up to find out who's who in an anonymous photo. Get every name, if you can – even the dog.
3/ Anti-social: The press release is still the reliable workhorse of the PR industry. But it's no surprise that emailed information isn't the only way journalists pick up their stories – social media being just one of them. The message is getting through loud and clear in most quarters, but there are still a few ignoring this route to reach the media.
4/ Take note: Journalists often raise PR hackles by asking questions fully answered by the Notes to Editors right under their nose. But when the boilerplate is chocker block with mission statements rather than useful background information, it's no surprise they get ignored. Note to self: make Notes to Editors noteworthy.
5/ Too delightful: The word 'delighted' neatly captures the kind of business-like joy appropriate for PR quotes responding to good news. It's so good, in fact, that it gets used all. The. Time. But it makes press releases look identical and consequently annoys journos who end up with stories that sound the same too. It's time to ditch delighted.
6/ Crap quotes: Journos love good quotes because they add colour; they can light up tinder dry stories. So why is it sometimes impossible to distinguish between the factual content and the supposedly lively commentary that should accompany it? Let's give up treating quotes like the last job on the list.
7/ Graphic material: Press release? Tick. Photo? Tick. But now it's worth breaking that two-step habit and adding a third tick for an infographic or video. The sin of print-focused communications makes content less readily adaptable for online use and rolling news.
What day-to-day PR sins would you add to the list?
Ben Craig, senior copywriter, Remarkable Content
If you enjoyed this article, you can subscribe for free to our twice weekly event and subscriber alerts.
Currently, every new subscriber will receive three of our favourite reports about the public relations sector.