What PR career is right for you?
Blog
0 minute read
If you are wondering what type of PR career suits you, or you just fancy a bit of downtime, this game through a series of questions, helps you decide if you're best suited for an agency, in-house or freelancing environment.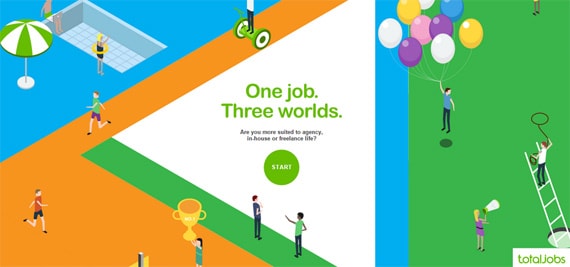 Apparently I should be working in an agency! Scary for everyone - head-hunters don't bother calling, your clients would never forgive you!
Game created by Totaljobs.