Top 10 celebs for PR in 2016
With Celebrity Big Brother 2016 bursting onto our television screens, there is no sign of our interest in celebrities and the power they have in drawing our attention waning. Teaming the right celebrity with your video production, radio day or a multimedia campaign can ensure that your messages and campaign reach a wider audience, gain more appeal and result in more coverage. Here is agency Shout! Communications' list of personalities we think broadcasters will be all over in 2016, so keep them in mind. We've included a mixture of people to accommodate any PR budget.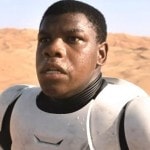 1. John Boyega
Rising star John Boyega, of the recent Star Wars film The Force Awakens, is a London-born-and-bred actor who prides himself on his Peckham upbringing. John has attracted a whirlwind of media attention for his acting, funny persona and charismatic personality.We think this new young actor is one to watch and would be a great 'get' for any Broadcast PR campaign. Especially if it is London focused.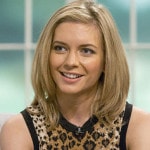 2. Rachel Riley
Rachel Riley, television presenter, best known for co-presenting on Countdown, is frequently seen supporting PR campaigns. Her easy-to-get-on-with personality and popularity with journalists, makes her an appealing spokesperson. She's recently fronted Direct Line's Direct Fix campaign and the Natwest's Family Fun Zone; she's perfect for attracting broadcaster's interest and great at getting the brand messages in.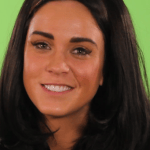 3. Vicky Pattison
Vicky Pattison, recent winner of I'm a Celebrity… Get Me out of Here!, is all over the news at the moment, with broadcasters wanting a piece of her. She really blossomed in the jungle and her new maturity and credibility means she's popular with daytime and lifestyle shows with both women and men loving her feistiness.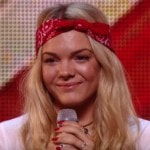 4. Louisa Johnson
There is a huge appetite for reality stars on radio and TV and Louisa Johnson, the recent winner of the X Factor 2015 is young, fresh and extremely newsworthy. She certainly has the X Factor and a young following, perfect for boosting campaigns aimed at a younger audience and she'd be a great ambassador for teenage issues.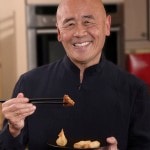 5. Ken Hom
Ken Hom OBE, the epitome of Chinese New Year, is a chef, author and TV presenter and is a credible spokesperson with a wealth of experience. Now more famous for his wok than his cooking! He is very popular with BBC regional stations.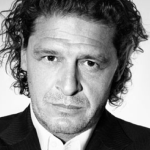 6. Marco Pierre White
Marco Pierre White has had a fabulous career and is one to keep watching in 2016 with the release of his new reality TV series BATTLECHEFS. He is one of the most globally recognised celebrity chefs and always popular with broadcasters - pairing Marco with your broadcast campaign will certainly get their attention.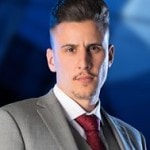 7. Joseph Valente
Joseph Valente, recent winner of The Apprentice, is hot stuff at the moment, with broadcasters grabbing an opportunity to speak with him. He has a great back story and would be a good third-party spokesperson to support campaigns for young entrepreneurs, or if Victoria Plumbing or Pimlico Plumbers need to spice up a campaign, he could be the man.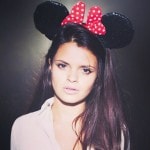 8. Bip Ling
Bip Ling, quirky London fashion blogger DJ, vocalist and Instagramista, has been floating around the London scene for a few years now and is really making her mark. She has a huge online following and now making the transition to broadcast after being seen at London Fashion Week, signed to Storm Models and releasing self-made tracks.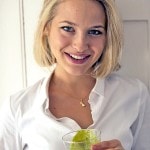 9. Tess Ward
Tess Ward has recently come to light after publishing her book The Naked Diet. She has a tremendous following on social media and is well recognised in the food industry for wholesome clean cooking. She could be a great spokesperson to complement campaigns for healthy eating and the importance of it.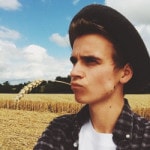 10. Joe Sugg
Brands are now embracing vloggers more and more in their campaigns and treating them as celebrities due to the massive impact and influence they have online. YouTube sensation's Joe Sugg, younger brother of Zoella (the famous YouTube Vlogger) is set to extend his mark in 2016. With over 5 Million subscribers on YouTube Joe is making the headlines with his new book tour for Username: Evie anbroadcasters want a taste of him. This YouTube prankster is transitioning from the website to the small screen and who knows, possibly the big!!
Written by Claire Burgess, senior broadcast PR executive at agency Shout! Communications
If you enjoyed this article, you can subscribe for free to our twice weekly event and subscriber alerts.
Currently, every new subscriber will receive three of our favourite reports about the public relations sector.