The Manchester PRmoment Hedgehog Awards sells out
Blog
1 minute read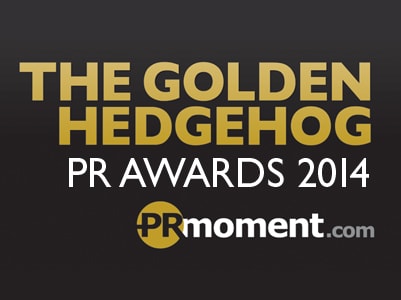 We are delighted to announce that this year's Manchester leg of PRmoment's Golden Hedgehog Awards on Thursday 13th March has sold out.
We are so thankful for the support of the PR and communications community in Manchester and really pleased that they have embraced the spikiest PR awards program in the world. We look forward to catching up with everybody on Thursday evening for a celebration of great public relations success.
The London leg of PRmoment's Golden Hedgehog Awards is on Thursday, 20th March. There will be over 500 PR and communications professionals from the leading agencies and in-house departments in the UK at these awards – if you haven't got your ticket yet be quick! Here is where you can buy your tickets for the night.
Thanks so much to the support of our sponsors Cision, PRCA, Kantar Media, Business Wire, Markettiers4DC, Censuswide, Ketchum and Hanson Search.