The Five Golden Rules of Social Media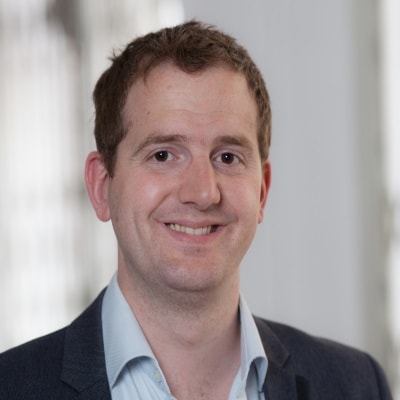 When I talk with prospects or receive RFIs, social media is almost certain to feature. Social media is now a critical communications channel. I'd argue it needs to be part of any B2B technology PR programme.
The big question is to what extent? For consumer facing organisations, social media is now at the vanguard of customer relationship management. For business to business organisations the situation is very different.
Our Catalyst Audience Insight research into what influences technology buyers across telecoms, financial services and enterprises revealed that social media was ranked as the least important channel for identifying vendors and partners.
That's not to say social isn't valuable.
While social media isn't a critical sales channel in and of itself, it plays a significant supporting role. It is a powerful tool for building relationships with influencers and boosting discovery through search – both important to the sales process.
Furthermore, there is a perception issue. I believe technology companies must have a social media presence of some kind. It would be distinctively odd, if a company that prides itself on being digitally-led isn't on Twitter.
The extent of social media activity varies greatly depending on who you are and what you want to achieve. There are however golden rules that apply to all.
1. Start small, think big, be ready to scale
Social media programmes can be light touch or gargantuan. It's best to get the basics in place and be ready to scale as needed. This is about:
Prioritising social media networks according to business focus (do you really need a Facebook page?)
Integrate social into wider marketing plans – social isn't a marketing plan, it needs to amplify and further other activities
Identifying SEO terms and key issues/topics – with so much buzz, focus is essential for cut through, and remember social is critical to search
If the objective of social is to influence influencers then limit the number to 50 max – building relationships like these takes a great deal of time and investment
2. Create valuable content
Social media is a channel, it needs content to be fed through it. Creating quality content will ultimately determine the success of any social media programme.
Put simply – if you aren't saying anything interesting then no one will pay attention.
Individuals are predominantly interested in learning new things and being entertained. If you're creating interesting, "shareable" content (infographics, short video), then you're already half of the way there.
3. It's not a broadcast channel
I'll be honest, most organisations treat social media as a broadcast mechanism "check out our new solution XYZ." If people want to find out what you've been up to, they'll visit your website.
Social is where the company meets the market. People want to understand the character of the company, they want to engage. Shifting from "Check this out to", "We think this is a big issue, what do you think?" is a subtle but important difference.
It's as important to listen as it is to speak.
4. Don't be distracted by the numbers
Having millions of followers on Twitter, G+, LinkedIn et al may sound great but this isn't a numbers game. There's no value in a multitude of "fans" of no relevance.
Social media is about engagement and relationship building will people that matter to your organisation. For most B2B organisations, genuine engagement is a matter of tens, not thousands. A targeted following can be built informally via desk research, or using tools like FollowerWonk.
5. Social is about people
The clue is in the term. Ultimately people want to talk to people, not a faceless company alias'. A smart social media programme hands off conversations to subject matter experts that can build relationships with influencers. This is where social can directly feed into the sales process.
However, securing executive buy-in and advocacy can be difficult, which means ensuring the process is simple and efficient is essential. If social media is arduous, people won't do it.
And finally, a good social programme doesn't appear overnight. Following 10,000 people immediately with no social presence will look odd and desperate. Like most B2B technology PR disciplines, be selective, be targeted, and be clear on what your objectives are. And once you start, don't stop.
Daniel Lowther, Associate Director and Head of FinTech
If you enjoyed this article, you can subscribe for free to our twice weekly event and subscriber alerts.
Currently, every new subscriber will receive three of our favourite reports about the public relations sector.