Using IFTTT and Zapier to automate repetitive public relations tasks
Key points:
Understand when it's appropriate to use automation - and when it's not
How to set up IFFFT and Zapier tasks to automate repetitive tasks
Hands-on example of how-to set up a Zapier task to create a native Twitter image from an Instagram photo
Over the last couple of years there has been an explosion in the number of tools available to PR professionals, this lead Ketchum's Stephen Waddington to lead a PR Stack project. Over the next couple of week's we'll be exclusively publishing 4 of the most useful tools.
This week we include a chapter from Stuart Bruce on using technology to safe you time!
If you're organising an event you can create an IFTTT recipe or Zapier Zap to automatically add everyone who mentions it to a public Twitter list.
Both sites work in a very similar way. You create an account, connect web services and then create triggers that Zapier or IFTTT uses to do an action on another web service. In fact IFTTT is an acronym of If This, Then That.
| | |
| --- | --- |
| IFTTT | Zapier |
| Consumer focused | Business focused |
| Uses recipes | Uses zaps |
| Easier to use with drag and drop interface | Harder to create new zaps |
| Free | Free starter account then from $ per month |
| 218 channels | 400+ apps |
| Checks every 15 minutes | Checks every 15 minutes (free) and up to 5 minutes (paid) |
| One account of each type (e.g. one Twitter, one Instagram etc) | Handles multiple accounts of same type |
Examples of public relations tasks that can be automated
These are just a few ideas for common public relations tasks that you can automate
Add people to a Twitter list if they mention certain keywords or key phrases.
Email people to ask them to share your new blog post.
Save a photo that you like on Facebook to your OneDrive or Dropbox account.
Post a tweet when you create a new Instagram video or photo.
Creating a new project in an accounts package such as FreeAgent automatically creates the project in Toggl so you can track your time.
Promote a new podcast episode via updates on social media channels and email.
Add email addresses from an event evaluation form to a MailChimp list for email marketing.
Send news or blog headlines to Buffer for editing/approving before going out in a different time zone.
Add a new Office 365 contact to MailChimp list.
Save favourited tweets to OneNote.
Automation in action
I was the moderator of the World Communication Forum in Davos and at the end of the two days was meant to give a speech summing up the proceedings.
However, I decided to make it more social and engage a wider audience by inviting the chair of each of the sessions to give their own 15 second summary which I shot live on stage with my mobile and published immediately as an Instagram video.
Because I had to keep the proceedings slick and fast I didn't have time to write captions and add hashtags to the videos as I needed to publish immediately and get the next person on stage. I created an IFTTT recipe to create a tweet with the #WCFDavos hashtag and automatically tweet out the video. If I'd relied on the app to tweet the video it wouldn't have added the description and hashtag and would have just been a meaningless link to the video.
How to create a zap
You can create your own custom zaps or explore existing ones. It's easiest to start with existing ones and then experiment with editing and changing them before starting to create your own.
In this example we're going to use a zap that converts an Instagram image into a Twitter image so that Twitter will display it inline, as it doesn't do so with Instagram images anymore.
Set-up a free Zapier account here. Using this referral link gives you (and me) 100 extra free tasks per month. Thanks!
Choose Explore on the top menu.
Type Instagram into the search box and click on the logo.
Click on Explore Instagram on Zapier!
Click on Use this Zap for Instagram New Media Posted to Twitter Create Image Tweet.
The Choose Trigger and Action should already be set-up with Instagram as New Media Posted and Twitter Create Image Tweet.

It will then prompt you to connect your Instagram account. Make sure you're logged into the correct Instagram account, before you do this. It will prompt you to name the account. This stage is important if you are using it professionally as you might want to connect multiple accounts.
Next you'll be prompted to connect your Twitter account, which is the same process as for Instagram.
Step 4 is to add custom filters, but you can ignore this at the moment.
Step 5 is to write the content of your tweet. The insert image URL field should already be set-up.

Step 6 lets you test the zap.
The final step is to give your Zap a name and turn it on.

Now that you've successfully experimented with a zap you can start to edit it and to create your own custom ones.
Risks of automation
The biggest risk of using automation tools like IFTTT and Zapier is that they are automation tools. Public relations is about relationships between people and organisations and you can't automate relationships.
There is always a risk in using free services that they can be withdrawn or changed without notice. Both services also rely on the APIs (application program interfaces) of the web services they connect to and companies frequently change their APIs which might mean that your zap or recipe suddenly stops working.
For example LinkedIn recently restricted its API access which means that some of my favourite zaps stopped working.
Which service should you use?
IFTTT is a more consumer focused service, while Zapier is more targeted at businesses.
Personally I prefer Zapier. It's harder to use and doesn't have such a 'pretty' interface as IFTTT, but connects to far more services enabling you to do more. The customer service provided by Zapier, even on free accounts, is also very good.
Managing Zapier is also easier as you can add multiple accounts of the same type (e.g. several Twitter accounts) which means you can manage all your corporate accounts from one Zapier account. With IFTTT you have to set up multiple IFTTT accounts.
About Stuart Bruce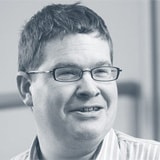 Stuart Bruce (@stuartbruce) is an independent public relations adviser working with in-house corporate and government agencies and teams all over the world to help modernise their public relations strategies and practices. He is a Fellow of the CIPR.
Visit PRstack for more information and to learn about the 250+ digital and social media PR tools and 48 how-to guides that the community has written. The education initiative is the brainchild of Ketchum's Stephen Waddington and Prezly's Frederik Vincx.
If you enjoyed this article, you can subscribe for free to our twice weekly event and subscriber alerts.
Currently, every new subscriber will receive three of our favourite reports about the public relations sector.