My PR hero: Porter Novelli's Steve Loynes
Blog
1 minute read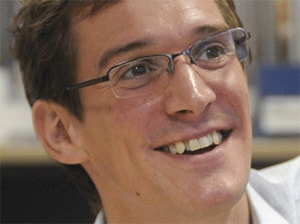 During my time at Porter Novelli I had the privilege of working with some great people. In particular Steve Loynes.
Prior to joining PN he came from Hill and Knowlton where he specialised in tech PR. Steve brought with him not just his quirky sense of humour, but also a passion and drive to teach younger PR professionals the ins and outs of the industry, as seen through his eyes.
I admired him for always being able to predict client behaviour and handle bad situations well, and he actually really wanted all his team members to succeed. Under his lead, information wasn't spoon-fed either, which definitely helped me step up in various different situations and learn more as my job progressed.
Steve taught me that under no circumstance should the value of a new contract deal be included on a press release unless signed off by all parties, and to never assume that the client knows what they want!
From him I definitely learnt never to over promise or under deliver, and to read everything and anything in order to gain inspiration for writing, as ideas for copy can literally come from anywhere.
Article written by Rakhee Rathod, senior account executive at marketing agency Big Cat Group