Ketchum's Andrew Ager talks you through his PR playlist
Music isn't just the food of love, it helps you get through the day. We are compiling the definitive list of tracks that inspire PR professionals. This week, Andrew Ager, creative director at PR firm Ketchum puts Bach in the top spot closely followed by INXS.
Here are his top five tracks to help you through your day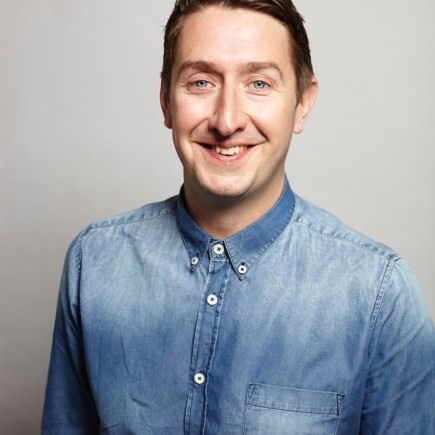 :
Prelude from Bach's Cello Suite No. 1 – when you need to take yourself away from everything to think around a problem, Yo-Yo Ma's rendition is my go to track
INXS - The Stairs – showing my age here, Michael Hutchinson was a genius, and this gets the blood pumping whenever I hear it
After Hours by A Tribe Called Quest – forget about Kanye, this is proper hip-hop, old-school native tongues. Q-Tip would never marry a Kardashian he's way too cool, this track puts a smile on my face which is inspiration enough
The Biegeness by Kate Tempest – I discovered Kate Tempest via Soundcloud – my first port of call for fresh music – a poet, a songwriter, a force of nature, she is inspiration personified
She Said No by Peer Kusiv – I first heard this track the day by daughter was born, nuff said!
I'm afraid I'm addicted to Spotify with a pretty significant SoundCloud habit too. I pay for my streaming (can't be doing with the adverts), I went big on Sonos around my house, so no matter what room you are in, there is always a soundtrack to the day. As a child of the 1990s I can't turn off Radio 1 on a Friday night, Pete Tong is the best tour guide to House Music ever. Curated playlists keep me up to date. Zane Lowe to Apple didn't make sense, but with the launch of Apple Beats 1 it's all become clear.
When writing, my headphones go on and the volume is right up. When looking for inspiration, live gigs and stunning staging always hit the spot. I only achieved grade three piano so I am never going to pay the bills through music, but it does inspire me every day.
By Andrew Ager, creative director at Ketchum
If you enjoyed this article, you can subscribe for free to our twice weekly event and subscriber alerts.
Currently, every new subscriber will receive three of our favourite reports about the public relations sector.