Communicator of the Week: The Duke of Cambridge
Blog
2 minute read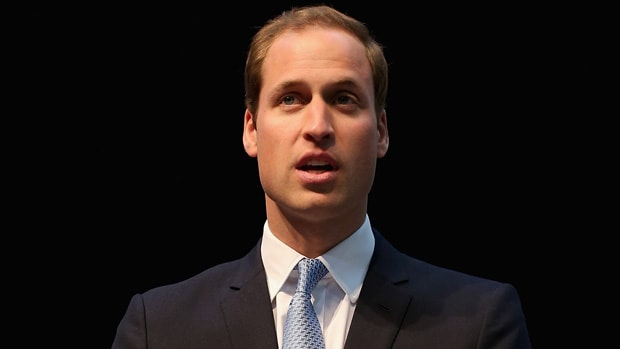 As socialism, nationalism and revolution swept through Europe in the first decades of the twentieth century, Queen Mary, King George V's Queen consort, recognised the challenge facing the British royal family.
The obvious threat was revolution but there was also a less apocalyptic challenge of the royal family's place in a changing British society.
Queen Mary's recognition of a need to change and modernise would see the royal family survive the constitutional crisis of the abdication of Mary's son Edward VIII and, then, become the figurehead of Britain's fight against fascism in World War Two. Queen Mary's successful, modernising approach can be seen as the beginning of the modern British royal family.
Today this evolutionary approach is seen in the Duke and Duchess of Cambridge gradually taking on a greater public role, including on the international stage, as HM The Queen slowly reduces her considerable work-load.
This past week the Duke and Duchess undertook a short but internationally significant visit to the United States focused on a series of events in New York and Washington. While the Duchess attracted the photographers and admiring glances, the Duke cleverly used a high-profile visit to President Obama at the White House to discuss his campaign against the illegal trade in wildlife parts.
This was followed up by a keynote speech to the World Bank on the same subject specifically pointing a finger at China where trade in ivory and other animal parts is still legal. The speech comes just months before he will make his first visit to China.
The way Prince William is unconcerned with ruffling feathers is an admirable continuation of his mother's approach of championing causes such as the banning of land mines or AIDS charities. His speech resonated around the world using the power of the brand he and Catherine have built up over the last few years.
His intervention can also be seen as the latest stage in the evolution of the British royal family. While the royals continue to be the champions of charity and service in local communities in the UK why shouldn't they fight on an international stage in this era of globalisation?
I would imagine it is exactly the approach that Queen Mary would approve of from her great-great grandson and is why the Duke of Cambridge is my communicator of the week.
Communicator of the Week is written by Ed Staite.
If you enjoyed this article, you can subscribe for free to our twice weekly event and subscriber alerts.
Currently, every new subscriber will receive three of our favourite reports about the public relations sector.