Communicator of the Week: Ryanair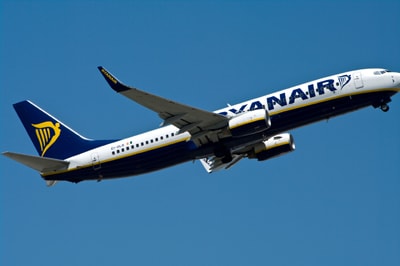 The last time I flew Ryanair was a deeply unsatisfactory experience culminating in a landing that had half my fellow passengers reaching for the sick bags and the other half saying Hail Marys. The fact the day was sunny, clear with only a wisp of cloud sheltering us from the French sun once we alighted the aircraft made our landing even more bizarre. Other commonalities to the trips had been appalling customer service, a scrum masquerading as a queue to get on the planes and charges for basics which one would expect as inclusive of a ticket.

I wasn't the only one noticing that the cheerful had disappeared from Ryanair's cheap offer. Their CEO was no longer a breath of fresh air. Customers were leaving them. The airline recognised their approach needed a refresh. This Ryanair did with a new focus on customers and attempting not to "unnecessarily piss people off" as Michael O'Leary, the firms boss, described the strategy.

Ryanair's approach seems to be working. Profits are up two-thirds in a year and passenger numbers are also up. City analysts suggest that the rise in profits may be as a result of lower fuel prices while others suggest that costs are rising as the airline moves from being ultra low cost to more mainstream. This though isn't the story Ryanair managed to communicate this week.

I would normally advise against talking about a strategy and instead get on with doing. What Ryanair seems to have done is a bit of both, meaning they find every possible opportunity to talk about their strategy even if this might not actually be the reason for their rise in profits. This has crowded out any other commentary about the brand and meant media coverage of Ryanair's profits relentlessly talks of the airline's "Always Getting Better" customer experience programme that has attracted "millions of new customers to Ryanair".

These messages are backed up with real-life, relevant examples of how the customer experience has changed for the better - cutting fees and penalty charges, a more laissez-faire approach to hand luggage - which were also written into the coverage of Ryanair's results moving the news from the city into the consumer pages. Good PR round.
All of this is enough for me to make Ryan Air my Communicator of the Week.

Communicator of the Week is written by Edward Staite.

 
If you enjoyed this article, you can subscribe for free to our twice weekly event and subscriber alerts.
Currently, every new subscriber will receive three of our favourite reports about the public relations sector.