Communicator of the Week: Evan Davis
Blog
2 minute read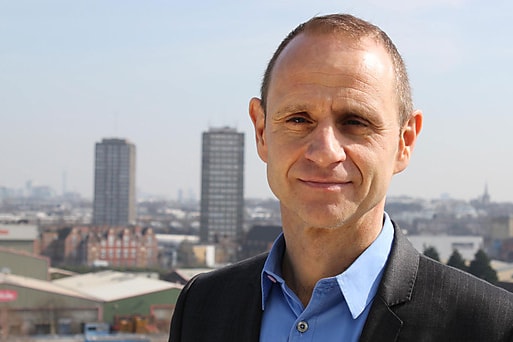 In political broadcasting there is nothing bigger, domestically at least, than interviewing the sitting prime minister. This was how Evan Davis started his new job as lead presenter and interviewer on BBC TV's Newsnight – the broadcaster's flagship current affairs programme.
Newsnight, over its 30 odd years on television, has become synonymous with aggressive interviewing, none more so than that practised by Jeremy Paxman, the man Davis has been hired to replace. The influence of Newsnight on broadcast journalism has been significant during Paxman's time, with the vast majority of political interviews now conducted by journalists trying to be more aggressive and acerbic than Jeremy Paxman at his worst/best.
Arguably this has led to a decline in the quality of political interviews as politicians – never known for providing a straight answer to a straight question – have become ever more adept at shutting up shop against aggressive lines of enquiry. This culture has even bled through into the business world, with many CEOs preparing themselves for a verbal battering before going in front of a camera which leads to poor performances and a failure to communicate their company messages.
Prior to Newsnight, Davis had been one of a team of presenters on Radio 4's Today programme. His approach to interviews offered an interesting change and a stark contrast with his colleagues', such as John Humphrys, gladiatorial approach. Pleasingly this approach continued with Davis's debut on Newsnight.
His interview with David Cameron did include some pointed questions, particularly on the UK's strategy in Iraq, but he also cleverly mixed up the rhythm of the conversation by asking three simple questions which left the prime minister with little room for manoeuvre.
The key thing though was that the interview felt more like a conversation than a fight to win on a technical knockout. Davis was assertive but not aggressive and while he did interrupt David Cameron at times he also allowed the prime minister room to speak and develop an argument. It was a refreshing change that will hopefully become the norm and not an exception. That is why Evan Davis is my Communicator of the Week.
Communicator of the Week is written by Ed Staite.
If you enjoyed this article, you can subscribe for free to our twice weekly event and subscriber alerts.
Currently, every new subscriber will receive three of our favourite reports about the public relations sector.