Communicator of the Week: Esteban Bullrich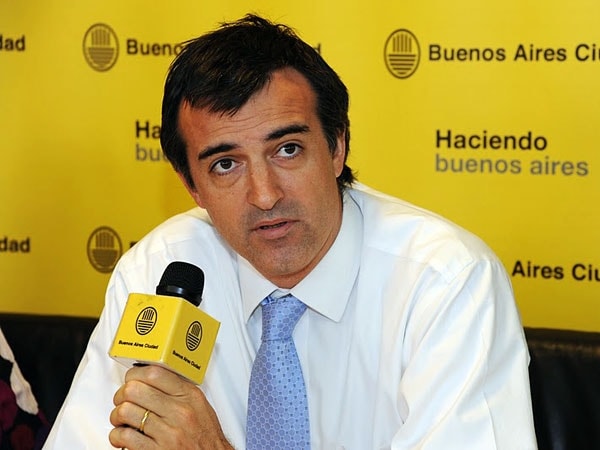 On a recent training course I heard of a senior business leader, responsible for hundreds of people across multiple business units, who insisted on having their door closed to their office. Not only this but outside the office door was a red light which, when lit, signalled it wasn't ok to enter - or even knock. The executive who told me the story indicated that the light was on far more often than it was off. The result was a distance between the leader and his employees, poor productivity and a general sense of distrust in the team.
This outdated approach to management is thankfully extremely rare. So rare in fact that I thought it had completely died out. It is far more common nowadays to hear of or see examples of best practice where those in leadership positions set out to be approachable and open in how they communicate with their team. Few go quite as far as this week's award winner however.
Esteban Bullrich, is a minister in Argentina responsible for schools in Buenos Aires. Mr Bullrich inherited a system overrun by teaching union walk-outs, strikes and poor morale. When he took up his post he was the third to do so in only 12 days. Clearly something was badly wrong and needed rectifying fast. His response was simple and direct: he published his mobile phone number and encouraged teachers to call him. He did this to break the culture of distrust and confrontation between politicians' and teachers.
Unsurprisingly it worked. The teachers were initially sceptical but when they called and found the education minister either took the call personally or called them back then their anger diminished...and trust grew.
Previously there was a strike on average every month but since this move by Bullrich Buenos Aires hasn't had a strike in four years. What's more Bullrich has extended his bid for transparency and accountability by handing his number to parents as well as teachers. All this has boosted standards, results as well as morale in the teaching profession which is why Esteban Bullrich is my Communicator of the Week.
Communicator of the Week is written by Ed Staite.
If you enjoyed this article, you can subscribe for free to our twice weekly event and subscriber alerts.
Currently, every new subscriber will receive three of our favourite reports about the public relations sector.