Communicator of the Week: Alan Titchmarsh
Blog
2 minute read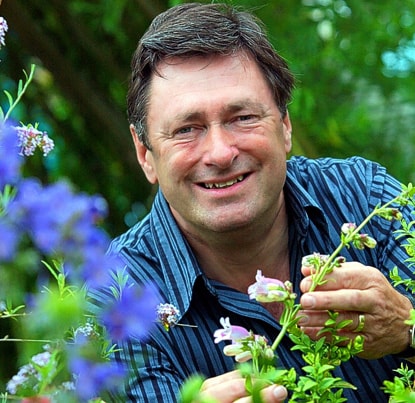 Can one question handled badly change the perception of someone built up over many years? I believe it can.

Too often though people in the public eye take the bait casually thrown out to them by a journalist and an unhelpful and potentially career changing storm erupts.
This was why I was so happy to see the calm way TV presenter and gardener Alan Titchmarsh handled a potentially difficult question at the weekend.

Titchmarsh has been moved aside in favour of other presenters for the BBC's coverage of the Chelsea Flower Show. Titchmarsh has presented the BBC's in-depth week long programmes from Chelsea for 30 years so is something of an institution. The kind of television institution that all too easily (and often) causes the national broadcaster to come to grief.

Recently sexism and ageism rows have damaged the BBC but also, I believe, the individuals who have made these public claims against the Beeb.
When asked about the reasons for his departure to be replaced by, amongst others, the newsreader Sophie Raworth, he calmly dealt with any suggestion of dumbing down, or any hard feelings on his part, in a way that underlined his reputation as a rather nice chap. "
There's a great tendency to say things are being dumbed down when you're making them accessible," he said. Before concluding: "I'm not in the business of knocking anyone else. Good luck to them all."
The journalists sigh of resigned disappointment
almost jumped out of the page with this quote. Titchmarsh may be seething about not leading coverage of one of the set-piece events of the English summer. He might, as he says, be totally relaxed. By playing with a straight bat he calmly deflected the journalists googly and his reputation is secure as a perennial favourite for millions. That's why Alan Titchmarsh is my Communicator of the Week.
Communicator of the Week is written by Ed Staite.