New Event: Communicating in a crisis training
Blog
3 minute read
If you are responsible for planning and / or managing your organisations media response to a crisis this course is for you.
A crisis can happen at any time, to any organisation large or small, public sector, publicly listed or privately owned. And the reputation of that organisation can be destroyed in an instant.
To mitigate any risk to your reputation you need to manage your crisis communications proactively. This means being able to anticipate the media's response to the issue and being fully prepared before the crisis occurs.
This ensures your spokespeople can perform confidently in the face of potentially challenging media interviews as well as ensuring you can manage those challenging media during the crisis.
Our one day interactive programme will ensure you can fully plan / prepare for the crisis you hope never happens. You will unpick some fascinating case studies, share best practice and participate in some very real media simulations.
On the course you will also learn:
How to identify an organisation's exposure to potential crises and their possible impact to reputation
How to build a crisis communications strategy
How to develop clear key messages and when to deliver them
How to manage probing, persistent and critical media questioning
How to assist your spokespeople in managing the media
How to identify the local media culture
When & Where
Tuesday, 13 May 2014 from 09:30 to 17:00 (BST)
The Hatton
51-53 Hatton Garden London
EC1N 8HN London
United Kingdom
The programme is delivered by Andy Hitchcock, a partner at creative communications and video company BMS and also Director of Communications and Training.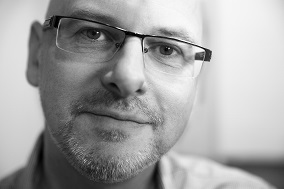 Andy has more than 12 years media and crisis communications experience working with delegates at all levels from CEOs and Directors to operational and field staff across a range of sectors – including energy, utilities, health, retail, finance, Government, infrastructure and construction.
Prior to this Andy spent 25 years in broadcasting in BBC TV, BBC Radio, at ITN and in Independent Local Radio (ILR). He is a former news bureau chief for BBC National News at Pebble Mill and The Mailbox in Birmingham.
Andy began his career in BBC Regional Broadcasting in Local Radio presenting daily radio programmes for BBC and Independent Local Radio for ten years before moving to TV.