A PR Lesson from Alison Clarke, CEO UK and Ireland of Grayling
Blog
4 minute read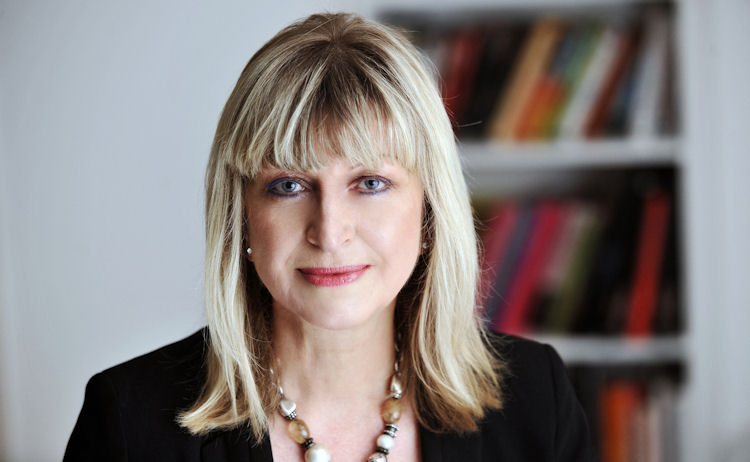 "I wanted to be in charge", this was the earliest ambition that Alison Clarke, CEO UK and Ireland at PR firm Grayling, first remembers having as a child, she adds: "I enjoyed carrying around a clipboard and apparently I once said, 'I want to be in charge'". Clarke has certainly achieved her ambition, having been in charge rather a lot since she landed her first PR job at Welbeck PR around 30 years ago, after moving on from her graduate trainee job at Pedigree Petfoods.
Clarke decided to join Pedigree after graduating with a combined arts degree because she wanted "a good graduate position within a good company". She relished her time at the company appreciating the opportunities it offered to work in a wide variety of roles, starting with sales, "at the basic high-street end". It was here that Clarke learnt the power of stakeholder relations, an invaluable lesson for anyone who works in PR. Through speaking to her journalist friends, Clarke became convinced that she was suited for a career in communications and soon landed her first PR job.
Discussing her time at Welbeck PR, Clarke becomes particularly animated (although throughout the whole interview she emanates enthusiasm), saying it was "a fantastic start to my PR career. Denis Inchbald, who died earlier this year, was a great man to work with. I also learnt a phenomenal amount from other brilliant people there, including my managing director Ann Brunton and Peter Chadlington [Lord Chadlington]."
A defining time in Clarke's career was when she worked in Singapore, where she was based for three years as chief executive of Shandwick International Asia Pacific. "This was an amazing experience. I believe that anyone senior in this industry should live and work in another culture. The best way to understand other societies is to immerse yourself in them. The Asian culture was, and is, an ever-changing dynamic. One thing I noticed in the East is that it is a cultural norm to say 'the answer is yes. Now what is the question?', whereas in the West this isn't the case. A western approach isn't always a bad thing, but it is a very different mindset. Both sides can learn from one another."
Discussing what fires her up most today, Clarke says she loves pitching. "I love the challenge, the fact that it is an emotional roller coaster, it is the most exciting thing I do." As well as fighting to win new business, Clarke also loves problem solving: "not just clients' problems, but also those of colleagues. I enjoy helping people to find a new perspective." There seems to be plenty that inspires Clarke about PR, but at the moment she is excited about the way that technology is revolutionising the profession, as she loves change and is thrilled at the prospect of further innovations to come that we can now only dream about, saying: "Change is part of our lives, you have to embrace it."
It is always refreshing to see a woman reach a senior position in PR, but Clarke recognises that to get there she has needed solid domestic support. "I think that if you really want to progress in a senior capacity you have to free yourself from domestic deadlines. You have to be able to give all your day and many evenings. Otherwise you get torn between home life and your career and end up feeling that you have failed at one. I completely support women returners to work on a non-full-time basis, but at the most senior levels you can't say 'I don't do Thursdays', because that will get in the way of your job."
Asked what she particularly values about Grayling, Clarke says she appreciates its "can-do attitude". She also believes that Grayling is a "selfless" organisation, that is "focused on making our clients famous rather than ourselves."
Before we end the interview, Clarke offers this advice for those who are just starting out in PR: "Be hungry for knowledge. Read and absorb information, which is so easy to get hold of these days. But remember to discuss too. Do not embrace learning at the expense of debate and human interaction."
If you enjoyed this article, you can subscribe for free to our twice weekly event and subscriber alerts.
Currently, every new subscriber will receive three of our favourite reports about the public relations sector.