A day with Steve Lipscombe at RONIN Marketing
Blog
5 minute read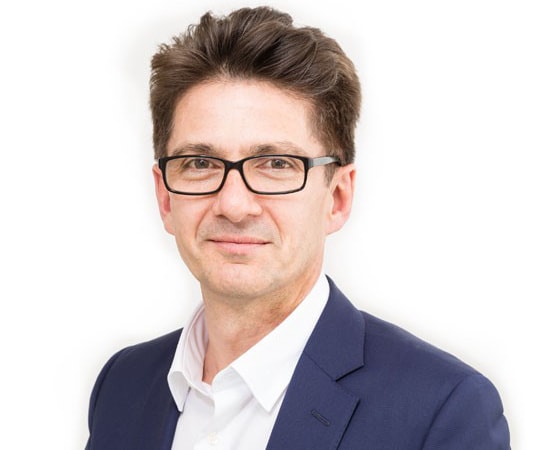 My day
7:00am: The radio alarm sounds. My wife has it tuned to Heart FM, which always ensures I get out of bed pretty promptly. I check my emails while I wait for my turn in the shower – my wife and two children are all up at the same time.
7:30am: Take a quick look at what's happening on social media and news websites, to see if there's anything that might affect us, or our clients.
8:00am: Head down to my local coffee shop to grab my usual – double espresso and a croissant. I sit in reading the paper and chat to the staff and regulars. It's my ideal start and it's become a bit of an addiction; I get a bit edgy if I don't do it. I then head off to the office, which conveniently is only a 10-minute drive. I occasionally walk but not often enough.
8.45am: Arrive at the office; I have another quick check of emails before reviewing projects with the team. We have great people here who all have individual flair. I always strive to employ the best people I can and I'm proud we have people who are experts in their field, from our digital marketing manager and experienced PR consultants to our graphic and web designers.
9:30am: I'll make some calls to clients and follow up on any enquiries, scheduling meetings and going through team selection for any briefings or pitches we have coming up.
10:30am: I have an open-door policy and my office can be a bit like Piccadilly Circus, so not without interruption, I begin writing up conference notes on an event I attended yesterday for one of our consultancy clients. The stats need to be turned into an industry white paper, so I'll need to brief the account manager and design team.
11:45pm: One of our clients has just buzzed the door to talk about their new website that is due to be launched any day now – our office is in a great central location and I really like the fact that clients like to just to pop by. We're going through the last niggling issues and agreeing everybody's final tasks in order to meet the deadline. Meeting adjourned and lunchtime beckons.
12:45pm: I nip out of the office to grab some lunch and luckily enough, our office is right near to plenty of the eating hotspots, so there's plenty of choice. I am generally a bit antisocial at lunchtime and take time out on my own to stare into space and have a bit of a think.
1:15pm: Lunch over and I'm feeling perked up. I meet off site with a new client of ours; an educational trust. We are planning a PR and social media campaign to announce the launch of its new brand identity and website. There are specific challenges around social media because of the market it is in, so we have to put checks and controls in place – back to the office.
2:30pm: One of our national press contacts has been in touch to inform us they want to feature our property client in the "hot property of the week" and talking with the account manager we agree a spokesperson and reply to the journo. Working together with the client and journalist, interviews are organised and a photographer sorted within 30 minutes, it's a fast-paced industry. The piece is for the next week's issue.
3.00pm: Tea? Coffee? It's the coffee run! I'll always opt for a tea, although I'm not sure it's tea as most people know it – one dunk of the tea bag (only one, and a quick one at that) and no milk or sugar. It's a habit I picked up on hockey tour in Holland 10 years ago. It's a bit odd I know, but there are worse habits I could have picked up on hockey tour in Holland. Anyhow all the team know how I like it.
3:30pm: We've been running a PR and social media campaign for our luxury kitchen client. One of my account execs tells me a great opportunity has come through via Twitter for a photo feature in one of the kitchen glossies. We have to speak to the homeowners to make sure they are happy to get involved. All sorted, back to my desk and have a final review of the whitepaper I was looking at this morning. Now to hand it over to my expert team for their thoughts.
4:00pm: A call comes in from a prospective client who wants to talk to us about a rebranding and website project. We get the design team together and come up with some some initial thoughts to put to them. Meeting arranged – fingers crossed!
6:00pm: One final check of my emails and social media, and 30 minutes "worry time" to ensure I'm ready for tomorrow, but can leave the office with a clear head for the evening. Then it's off to Hockey training. Other evenings I may go to the gym, meet with a friend or a maybe a client for a drink. When I want real down time, I head off with my family to our house in France, my favourite spot to visit.