Grads vs apprentices in PR
PR Insight
6 minute read
For those who want to start their PR careers early, the question is whether they need to have a degree before they begin their careers. Francis Ingham, director general of the PRCA, says that both routes are perfectly valid, but adds that he is delighted that over the last few years, the aversion to recruiting non-graduates has diminished.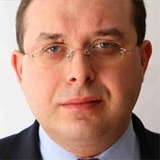 For employers, the issue is whether graduates or apprentices are going to fit into their organisations better and be equally effective at their jobs. Discussing the challenges of taking on new talent fresh from uni or school, Ingham says: "The key difference is this – there's often simply less available evidence to go on when recruiting an apprentice than when recruiting a graduate. You'll have GCSE and normally A-Level results of course for both. But you probably won't have the same record of extra-curricular activities, work placements and so on for an apprentice. You're dealing with raw talent and enthusiasm, so you'll need to run a more rigorous recruitment process to find the right match.
"One thing is the same though whether you're recruiting an apprentice or a graduate. I'd always say that given the choice between skills and attitude, go for attitude. A love of PR, and a desire to make a career within it, are more important than any amount of theoretical knowledge. PR theorists such as James Grunig have their place, but the ability to just get down to working hard trumps theories of communication any day."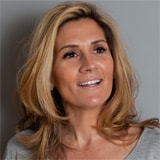 As a recruiter, Colette Brown, co-founder of Prospect Resourcing, thinks that employers still have a tendency to prefer graduates. Brown says: "Like a lot of things in the PR industry, there is a lot of talk and positivity around apprenticeships, but when it comes to hiring, a different side emerges. I'm not so sure it's graduates versus apprentices. It's not that black-and-white. But a degree, and a 2:1 at that, is frequently requested for most entry-level roles."
Discussing why there is a preference for graduates, Brown says: "Whether it's the thought that as a graduate you have been used to meeting deadlines, taking large amounts of information and condensing them down to readable chunks or just academic snobbery it's hard to know."
Brown thinks the PR industry still has some way to go before it truly appreciates what apprentices have to offer. "The idea of apprenticeships across the industry is welcomed and some agencies have a few great success stories. But the onus is on the industry to put in the framework and commit to an apprenticeship scheme and that's where things start to unravel." Brown reiterates her first point that in conversation PR people are positive about apprenticeships, but action does not always follow.
Case studies
Our experiences of taking on graduates vs apprentices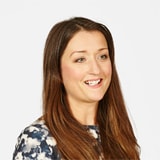 Ruth Kieran, deputy managing director at PR agency Lexis: "Lexis takes on graduates every year and this year we have taken on our first apprentice. There's a huge difference in taking a graduate or an apprentice. Often the graduate will have studied a related subject, undertaken a gap year or completed relevant work experience or internships during their study. Additionally, they will usually have committed to a career in your industry, and will be likely see this as the first step onto the career ladder. Conversely, the apprentice will be coming into the job fresh, usually without experience of an office environment, and straight from school or college. This means that there's more of a responsibility on you, as the employer, to educate the apprentice – about the industry, working environments – and also to be sensitive to their on-going study needs. You'll therefore need to provide a little more handholding and possibly a slightly slower pace than a grad, to allow them to get to grips, not only with immediate tasks, but with a simply being 'at work'. However both roles can be an invaluable resource, particularly supporting junior members of the team, and a rich vein of talent if provided with careful training and selected for a positive attitude and the energy to get stuck in."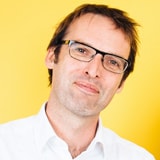 Henry Griffiths, partner and co-owner of PR agency Little Red Rooster: "At Little Red Rooster we take on both graduates and apprentices. One of our current junior PR consultants, Lucy Prichard, joined us straight from school at the age of 18, just after completing her A-Levels. She began working at Little Red Rooster in September 2015 when she also started a Level 4 Diploma in PR apprenticeship from the PRCA. Lucy is developing wonderfully well and everything she learns via the diploma can be incorporated into her job, helping improve all aspects of her work.
"With more senior positions experience and great contacts are obviously critical, but when we hire either a graduate or an apprentice, it is much more based on chemistry. Do we feel they have the communication and interpersonal skills to do well in PR? Have they got the enthusiasm, creativity and 'can do' attitude that we always look for?
"There are certain key skills that we will always seek, regardless of people being graduates or apprentices, such as first-rate English. Lucy, for example, has an English Literature A-Level.
"The one area where we have noticed a difference between the two is in managing workloads. Perhaps graduates have greater experience of this, maybe through writing dissertations. Ultimately, we firmly believe that having the right personality and a positive attitude are the key to success PR. And that's something a degree can't teach you."
First person
'I didn't want to wait three years to start'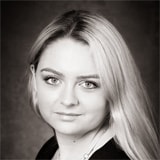 Cliona Keane, senior account executive at PR and marketing agency Hume Whitehead, describes how she started in PR without a degree: "When I finished school, I knew that PR was what I wanted to do, but I didn't want to wait three years to start. Looking back, it was a bold decision, but maybe blind confidence was exactly what I needed! Going into the world of work without a degree was a daunting prospect, but my passion for the industry came across and, after holding my own against graduates in my interviews, I was given my first role as an account executive in a great agency. Since then I've never found that it holds me back. There was a steep learning curve and I've worked very hard, but it's all been more than worth it. I've just begun a new role at a fantastic agency, Hume Whitehead, who specialise in travel and to say I've been lucky would be an understatement. My position is no different to any other senior account exec in PR, I just got there earlier than I might otherwise have done. The most important things are hard work, the ability to learn on your feet and delivering good PR, which you can do if you have the right attitude, whether you've got a degree or not. The industry should continue to broaden its horizons because it can definitely work out."