Three winners in one week! Congratulations O2, Guildford University and Coby Persin. There is only one loser, Pizza Express
Good & Bad PR
5 minute read
Good PR

There were so many good PR efforts this week that it was pretty tough for me to pick just one to write about here. So, I didn't. I picked three.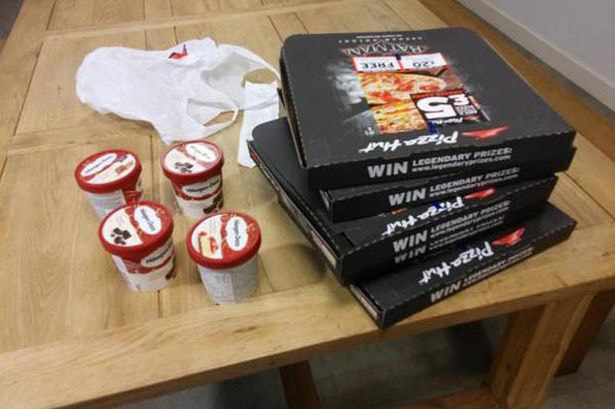 O2 delivers
The phone network provider demonstrated some brilliant responsive PR activity via Twitter this week. After O2 tweeted that it would be delivering pizza to people in London or Leeds who tweeted their locations, 24-year-old Dan May replied but never received any doughy goodness.

He took to Twitter again to express his disappointment, saying that he was thinking of joining '@ThreeUK' and so the social media battle between the two network providers commenced.

Three tweeted Dan back quickly to say it would '#makeitright' (its current motto) and that pizza and ice cream was on its way to him (opting for Pizza Hut over Dominos which O2 had been flogging). Five pizzas and four tubs of ice cream turned up promptly.

It wasn't over yet though and O2 seemingly was not ready to let ready to let Dan slip through its fingers as a valued customer. So, how could O2 get one up on Three and not allow it to steal a customer ? By offering Dan free pizza every week for year of course!

O2 tweeted '@dpmay We'd like to make your tail wag, how about free pizza for the rest of the year? Drop us a DM #waggytails' (the hashtag from its current campaign) and it has since been confirmed that it was being deadly serious. I've so far seen the story on the Metro, Mashable, Cosmo and the Mirror.co.uk, so it was definitely a good idea.


Guildford University offer
Next up, the University of Law in Guildford made a bold move by promising to refund its students 50% of their tuition fees if they didn't find a job within nine months of graduation. This definitely highlighted the confidence that the educational facility has in its ability to help its students on their path to their first career. This simple offering generated a lot of media attention, as you can imagine, and will no doubt make a lot more young people consider going there. So close to A-Level results day, this was a brilliant move.
Clever Coby
Finally, and on a much more serious note, YouTube star Coby Persin – known for his pranks and also his harder-hitting videos – teamed up with the parents of three young girls (aged 12, 13 and 14) to create a video about how easy it is for predators to commit kidnap. After creating a fake Facebook profile of what appeared to be a 15-year-old boy and talking to the girls for a few days, he then arranged to meet them (one in a park and the other two at night outside their houses).

All three of the girls didn't show any uncertainty when agreeing to meet up with him and one of them even jumped in a van without hesitation next to what she had been told was the 15-year-old's older brother. What the girls didn't realise was that it was – thankfully – all an experiment and their fathers or both parents were there too, giving them the shock of their lives. This has to be one of the most powerful social experiments I've ever seen and it has got coverage all over the world for the YouTube star; hopefully getting the message out to other young girls out there who need to think twice before talking to strangers online.
Watch the video for yourselves here:


Bad PR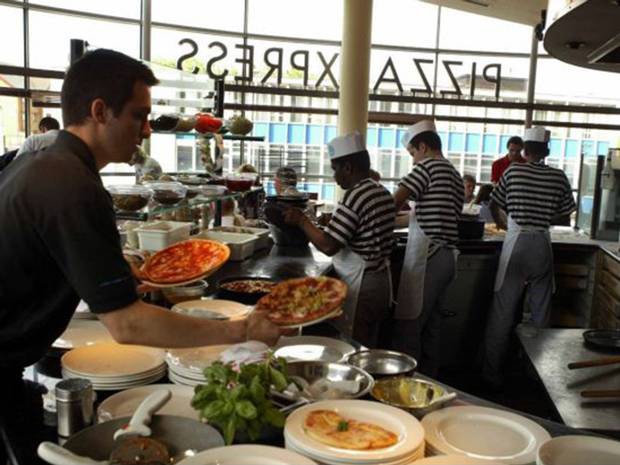 Pizza Express tip-off
Pizza Express, where I've spent many a night stuffing my face and eating my body weight in dough, is definitely in the media's bad books this week. I don't want you to think I'm obsessed with pizza or anything (I totally am) but it just so happened that the tasty dish appeared in both sections of the column this week.

Anyway, it's been revealed that the restaurant chain is holding back staff tips, with the Unite union accusing Pizza Express of "pocketing a cool £1m" from the practice.
An 8% administration fee is taken by the chain from any staff tips paid by customers using cards, which has led to protests being planned by staff and customers looking to boycott this practice by only leaving cash tips.

It has been claimed by Pizza Express that this fee that it takes is used to "correctly and fairly" manage a Tronc system to divide the tips and has insisted that it does not make any profit whatsoever from the practice. Hmm, I smell a rat.

Considering that most Pizza Express staff are only on £6.50 an hour – minimum wage – it's easy to see why this has caused such an uproar, because tips really help most of the employees to make ends meet.

Unite pointed out that The Restaurant Group – which owns Chiquito and Frankie and Benny's – hands 100% of the tips paid via cards to staff; creating even more confusion over why Pizza Express isn't able to or, rather, doesn't.

2015 is meant to be a big year for Pizza Express, as it celebrated its 50th birthday back in March, so this is really something that the bigwigs will need to sort out fairly quickly to avoid any lasting damage to the brand. BBC, Sky News, most of the national newspapers and other media outlets were quick to report on the goings on.


Good and Bad PR is wriiten by Shannon Peerless, 10 Yetis, @ShazzaYeti on Twitter