The Queen rules and the Kray Twins movie poster is a winner too
Good & Bad PR
4 minute read
Good PR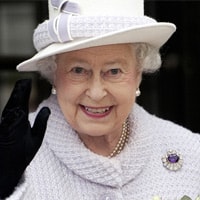 The Queen rules
How could we not give good PR to Queen Elizabeth II, who, as of 5:30pm on Wednesday 9 September 2015, is officially Britain's longest serving monarch?
The day marks exactly 63 years and 216 days since she first took to the throne aged just 25, and means she has now reigned over the commonwealth for longer than her great grandmother, Queen Victoria. Ever the understated monarch, the Queen has reportedly requested no fuss or grand celebrations surrounding the milestone, and will instead spend the day officially opening the £294m Scottish Borders Railway alongside her husband Prince Phillip and Scotland's first minister, Nicola Sturgeon.
One of the (many) reasons we have so much love and respect for the Queen is perfectly captured in the official image released to mark the momentous occasion; which shows the 89 year old sat at her desk in Buckingham Palace still hard at work representing and defending her country and its people, as she has done for the past six decades. There is also the fact that she has remained relevant and so effortlessly modern over her reign; not only did she invite actress Helen Mirren to have dinner at the palace after her academy award win for 'The Queen', there was also her memorable appearance alongside Daniel Craig as James Bond during the opening ceremony of the 2012 London Olympics.
Whilst we don't know how much longer she will be keeping up her royal duties, one thing is for sure, it will be extremely hard for any future monarch to live up to the legacy of Elizabeth the II.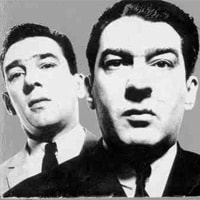 It's Legend!
You've got to give it to the team who were put in charge of designing the movie poster for Legend, the new Kray Twins' biopic starring Tom Hardy and released in the UK this week.
Whilst most of the reviews showcased display four- and five-star reviews, the poster also cleverly highlights the review given by Guardian journalist Benjamin Lee, who only gave the film a paltry two stars. In the small space between the two heads of Ronnie and Reggie Kray (both portrayed by Hardy) The Guardian's two stars have been fitted in to make it look like Hardy's heads are hiding the other three stars.
I think this is a brilliant tactic in getting the movie even more coverage than it has already been receiving, and it showcases the fact that one mediocre review is not going to put a dampener on the week of the film-makers, who have no doubt worked extremely hard on the British production and want as many people to see it as possible.
Bad PR
Nicole Arbour backlash
One of the most widely shared stories on social media this week has centred around comedian and vlogger Nicole Arbour, who created a video that seems to have struck a chord with many all around the world.
Miss Arbour's video, entitled "Dear fat people" focuses on the very slim vlogger wearing a lot of make-up and calling people out for being overweight, and even goes so far as to suggest that people being shamed for their obesity is not a real thing and should not be compared to homophobia or racism:
"Fat-shaming is not a thing. Fat people made that up. If we offend you so much that you lose weight, I'm OK with that. You are killing yourself."
The video, which has so far notched up more than 21 million views, became so controversial and gathered so many dislikes, that Nicole's YouTube channel was suspended for a short period earlier on in the week, before being restored. As for whether or not the comedienne feels as though her rant may have gone a little too far, it is clear from a recent video where she claims that she "doesn't care" if people are offended by her content, that she is far from feeling any guilt or remorse for her actions.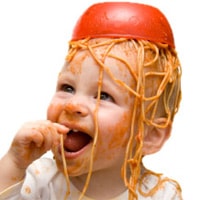 Sainsbury's fails
Not a great week for Sainsbury's, who seemed to have confused a lot of their customers with one of the most random recipe suggestions we've ever come across!
As part of the new autumn campaign entitled "twist your favourites", the supermarket suggests that customers add instant coffee to their spaghetti bolognaise dishes. Unsurprisingly, many people took to their social media pages to vent their anger at such a suggestion, with one even suggesting that dropping their prices would help him to live well for less, not adding coffee to pasta sauce. Ouch.
It's a shame that this one recipe suggestion seems to have backfired so massively for Sainsbury's; the other suggestions included adding chorizo sausage to lasagne and horseradish to macaroni cheese, which both sound amazing to me!
This week's GoodandBad PR is written by Lauren Wilden at 10 Yetis. Seen any good or bad PR recently, you know what to do, @10Yetis on Twitter or andy@10yetis.co.uk on email.