The Dogs Trust barks up the right tree, Mentality is in the dog house
Good & Bad PR
4 minute read
I didn't have to go searching for my examples of good and PR for this week's column, as a couple of great ones landed in my inbox courtesy of some of the fabulous PR folk out there.
Here goes ...
Good PR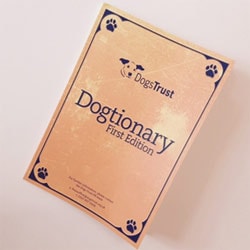 Dogs going digital
First up, Georgia Waller from agency Surname & Surname flagged up one of its client projects as an example of a great campaign and, hey, there's nothing wrong with blowing your own trumpet when it comes to having some great results to show others exactly how it's done.
A campaign for the Dogs Trust that Surname & Surname executed saw the introduction of the first ever dog emoji keyboard, which represented 23 of the most popular breeds in the UK. Each character available on the keyboard was based on a real-life dog that was searching for its forever home at one of the 20 Dogs Trust Rehoming Centres in the UK and Ireland.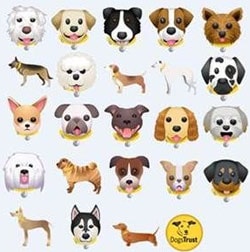 So, if you've ever wanted to text your mate about your Bischon Frise really hitting it off with a French Bull Dog and a Great Dane down the local park, you could now pretty much relay the story of your dog's day in pure emoji form. Win. Actually, just the other day I commented on my sister-in-law's Instagram post of her dog Bella, and it frustrated me when I had to use the only dog emoji on my keyboard which looked nothing like the Border Collie Bella is.
This emoji keyboard was launched to coincide with National Dog Day on 26 August (great awareness day tie-in there) and was supported by a first edition Dogtionary, which was distributed to a range of online influencers highlighting each real-life pooch that had inspired the different emoji designs, with a bit about the dog's story and a real, non-cartoon photo of the four-legged friend.
So, how about those results then? Well, there were more than 8,000 app downloads and even Ricky Gervais (a well-known animal rights supporter for those of you who don't follow his social media activity) tweeted about it. Dogs Trust became the number-one trending app on the iTunes AppStore after all the coverage that was received (Daily Mail, etc.) and lots of page views for the dogs that need rehoming that inspired the emoji designs. N'aaaaw.
Great job Dogs Trust and Surname & Surname and thanks again @GeorgiaRoseGFW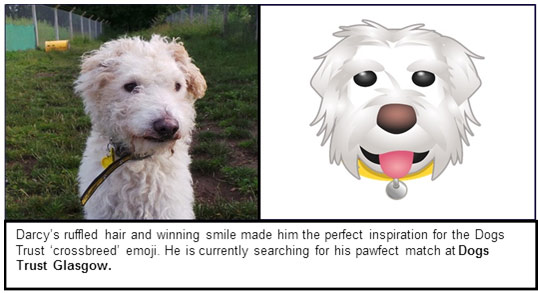 Bad PR
Nasty nails
Next up, US beauty brand Mentality has had a total battering in the press lately due to some of its products having very undesirable effects on customers.
Mentality specialises in "couture art grade nail polish and UV Gel colors", so when many women took to the internet to show images of their nails after using the varnishes (which, let me tell you, were far from pretty), a lot of drama ensued.
Bloggers like Imperfectly Painted and Ashley Is Polish Addicted shared images of their nails which, after using Mentality nail polishes, had ended up dry, yellowing and sometimes lifting from the nail bed.
Apparently, a chemical in the polishes causes redness, burning and onycholysis of the nails (the aforementioned "lifting from the nail bed" thang).
To make matters worse, Danny Dannels who is co-founder of Mentality, posted a totally insensitive and not-cool Facebook response regarding the reactions to the products that some women were suffering from: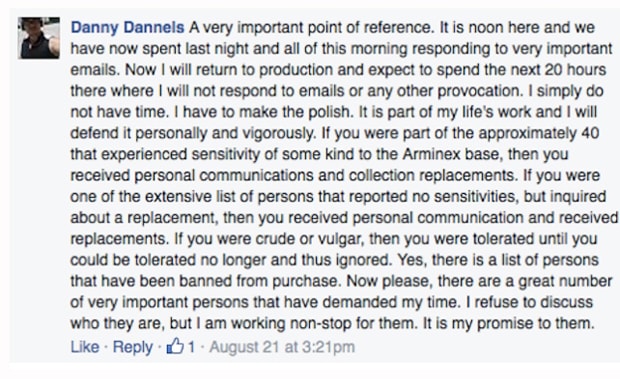 What a nice guy. Later on, Mentality refused to refund customers because it had allegedly "reached a physical and financial limit". Ah right, that's fine then.
Mentality seems to have failed to properly test the Arminex base of the polishes and other potentially harmful ingredients they contain. Those who have heard of and used Mentality's nail polishes in the past will no doubt be chucking their stash of products in the bin. As for those who haven't heard of it, well, they probably have now and it will do Mentality's sales no favours. Give it a miss ladies and stick to the more recognised, non-nail rotting brands!
Mentality's homepage now displays a huge red recall banner and media outlets like Look, Huffington Post and plenty of influential beauty blogs and publications have been quick to report on the news.
Thanks to @hestergrainger from Berkeley PR for the heads up about this one.
Shannon Peerless, 10 Yetis, @ShazzaYeti on Twitter
Seen any good or bad PR recently, you know what to do, @10Yetis on Twitter or andy@10yetis.co.uk on email.