Rich Leigh is not strapped for ideas for this week's good PR thanks to the Sensis sheath, and finds that when it comes to bad PR, McVities takes the biscuit
Good & Bad PR
4 minute read
Good PR of the week
Here's the condom with straps on

Some products are just good fun to PR. They don't need complex stunts, they don't need a flash mob (I'm looking at you, Queenie) and they certainly don't need a Twitter profile with an Innocent Drinks-esque "voice". The Sensis sheath is one of these products.
Having already sold 2m units in the States, inventor Beau Thompson has decided the time has come to unleash his product on these here shores.
The Sensis sheath – essentially a strap-on condom with pull-on straps at the sides to aid drunks struggling with "passion-killing delays" – was designed by former carpenter Thompson, and the product has started getting some nice coverage already, on the likes of the Metro, Digitial Spy and Student Beans.
It definitely fills a gap in the market, so to speak.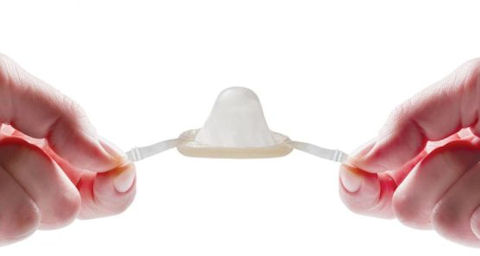 Uni to pay students to babysit drunkards
After a park party involving 1,000 Cambridge Uni students last month, with the usual public complaints of nudity, vomit and general debauchery, you could say now was the perfect time for the university to counter with some anti-alcohol PR measures.
According to some great initial coverage, a University of Cambridge college, St John's, is recruiting students to become on-call babysitters, in an allegedly oversubscribed scheme to combat drunkenness in the run up to post-exam parties.
Rumour has it students called out to deal with inebriates could earn up to £100 per night.
Drunk students that have to be dealt with by their sober peers, will be thrown to the college's disciplinary system, and could be fined.
Pint-sized stunt
A three-month-old Scottish brewery has created a giant pint glass in a stunt proving you don't need a huge marketing budget, or an established brand, to get widespread coverage.
The design has been etched into the foot of the Eildon Hills near the home of the Scottish Borders Brewery, coinciding with the brewery's sale of its 500th cask.
Giant field brandings are nothing new in the world of PR and marketing (remembering, of course, the appearance of Homer Simpson beside the Cerne Abbas giant in Dorset), but this still demonstrates how a relatively simple effort can capture media attention.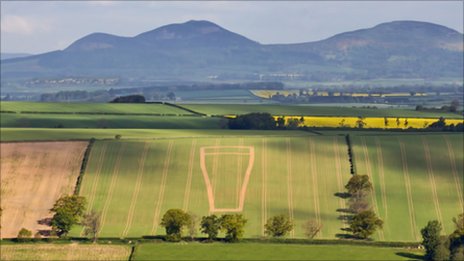 Bad PR of the week
McVities beatboxed into a corner
A popular YouTube video of a beatboxer demonstrating his talent in an original "follow along recipe" style has become the focus of a social media storm engulfing McVitie's biscuits.
United Biscuits, the company behind the McVitie's biscuit brand, allegedly approached beatboxer Beardyman to front an ad it wanted to record, emulating his four-year-old recording.
However, when he refused on the grounds that he didn't like the script, the company still went ahead with the ad, hiring new beatboxers. Fair enough, I hear you say. He didn't want to do it, McVities gave him a chance and he turned it down. Such is life.
But the bad PR kicker, riling up the vocal social media masses, is that United Biscuits has refused to pay Beardyman a penny because it apparently had the idea before it saw his effort (which had, incidentally, amassed more than 4m views before the HobNobs ad launched).
A Twitter campaign to deliver some sort of compensation to Beardyman – real name Darren Foreman – has begun, Tweeting with the hashtag #HobRobs.
The two videos are below – be warned, though. Alleged intellectual property theft aside, the McVitie's ad is just plain cringeworthy.
Beardyman's original

McVitie's copy not-in-any-way-a-ripoff ad.
Thanks to Sarah Stimpson, course drector of Taylor Bennett Foundation PR internship and Ian Benet of Persuasion PR for their help with the column this week!
Have you seen any Good or Bad PR?
Contact Rich Leigh with it by emailing rich@10yetis.co.uk or by Tweeting @GoodandBadPR throughout the week and we'll happily credit you for your trouble.
Good and Bad PR is a feature on the blog of 10 Yetis PR Agency.
If you enjoyed this article, you can subscribe for free to our twice weekly event and subscriber alerts.
Currently, every new subscriber will receive three of our favourite reports about the public relations sector.