Paddy Power wins AGAIN with its 'wrong-number Steve' texts stunt
Good & Bad PR
3 minute read
Good PR
What can you say about Paddy Power that hasn't been said before? The cheeky betting firm is fast securing its place at the top of the stack of PR stunts, with a never-ending production line of hilarious and fascinating stunts.
Many of us have been in the situation of texting someone you met on a night out, only to find that you've been given a wrong number. If that's not bad enough, poor "Steve" really did have a tough night, after finding that the number he was given was in fact the phone number of a Paddy Power employee. Poor Steve.
Paddy Power, as always, took full advantage of this situation, assuming the character of "Jess" and playing with Steve's emotions. What followed was a long chain of messages between Paddy Power and Steve, ranging from blatant flirting to playing hard to get.
Broadcasting the conversation on its Twitter feed, whilst asking its followers to join in and give them some ammo, enabled Paddy Power to create a buzz across social media with the hashtag #PPTexts. It's really gone big, getting Paddy Power coverage globally in the media and across multiple social media platforms.
I have to admit I am a bit sceptical about whether 'wrong-number Steve' is real, or simply a fabrication by the Paddy Power PR team. Either way, it is such a simple PR stunt, which has been incredibly effective.
Coupled with its Grim Reaper and David Moyes statue stunts, this latest stunt has really cemented Paddy Power as the nation's favourite bookmakers.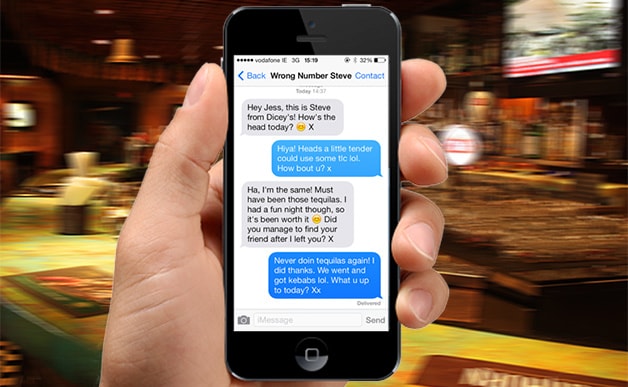 Bad PR

In today's modern age, the number of children using smartphones and tablets is increasing incrementally. I've always been an advocate for children not having these devices, as children are at their most vulnerable at this tender age and the virtual world can be a heartless place. This recent story proves exactly why children should steer well clear of modern smartphone technology.

A mobile app firm has been caught in a row after one of its apps, commonly used by children, allowed users to pay for premium rate services in one click. The French app makers, Acetelecom, promoted apps that allow the user to change their voices to some of their favourite television and film characters.

The problem is that this company was enticing vulnerable children with their adverts, which after being clicked rang a premium number, which cost up to £1 a minute. It is unethical to do so and this type of advertisement should be scrutinised heavily, especially after some of the children racked up bills in excess of £150.

Thankfully, PhonepayPlus, the regulator for the phone industry, has fined Acetelecom £60,000 and have ordered it to refund all charges to users.



Scott Salter, 10 Yetis Public Relations

Seen any good or bad PR recently, you know what to do, @10Yetis on Twitter or andy@10yetis.co.uk on email.
If you enjoyed this article, you can subscribe for free to our twice weekly event and subscriber alerts.
Currently, every new subscriber will receive three of our favourite reports about the public relations sector and will be automatically entered into a monthly prize draw to win a PRmoment t-shirt!