GoodandBadPR: Now TV's stunt has a whiff of success about it, but Topshop's tattoos stink
Good PR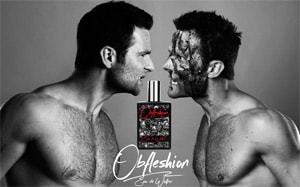 The Walking Dead returned to UK screens this week in all its gruesome, gory glory and it was truly spectacular. Hardly anyone in the 10 Yetis office follows the series so please feel free to tweet me about it so that I have someone to talk to. Please. I'm desperate.
Where was I going with this? Oh yes, of course; a piggybacking PR stunt. My favourite kind.
Now TV launched a video-based stunt to celebrate the launch of the Season 6 of The Walking Dead, which it would be making available via the streaming service. It signed up McFly drummer Harry Judd to create a spoof fragrance advert for "Obfleshion: Eau de Walker" – a zombie-repelling scent.
The hashtag #SprayAlive was attached to the campaign, with Now TV, Harry Judd and FOX tweeting about it, along with a whole hoard of Walking Dead fans.
Digital Spy, OK!, Reveal, MSN, HELLO magazine and lots of other publications picked up on the stunt, which was great for Now TV ahead of the return of the show this week.
There's not much more to say about this one, other than that it's pretty marvellous. Check out the video here:
Bad PR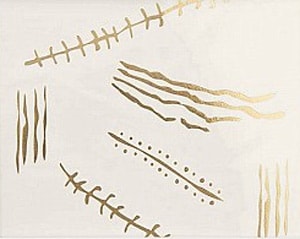 Topshop was under fire this week for promoting a new range of temporary tattoos which appear to glamorise self-harming. Long-standing customers and charities took to social media to express their concern and dismay about the new range of "fashion accessories".
The "Gold Scar Temporary Tattoos" form part of Topshop's new range designed by Lucie Davis, a jewellery design student from London's Centre Saint Martins art school, for a competition. Whilst the product description makes it seem as though Topshop did at least have good intentions, explaining that these temporary scar tattoos were "designed to celebrate our imperfections rather than hiding them, from a spattering of gold freckles to a statement scar design", many can't get past the fact that it's all rather insensitive.
The idea of promoting self-love may have been more warmly received if the range had just been kept to the freckle and mole designs; and yes, whilst a lot of scars are caused by accidents or operations or what not, there are so many self-harm sufferers out there who have not taken kindly to this so-called fashion accessory.
The temporary metallic scar tattoos are sold for £8.50 on Topshop's website and even though all this publicity surrounding the product is going to peak some fashion-forward people's interest in a positive way, the overwhelming response has been negative. A petition to remove the product from sale has been launched, attracting more than 1,000 supporters and Harmless UK, a self-harm and suicide prevention charity, tweeted "@Topshop #scar tattoos dangerous & irresponsible. Promote and trigger #selfharm & should be withdrawn from sale immediately @BBCNewsbeat".
Leanne Woodfall tweeted "@topshop As a past self-harmer, I find your 'scar tattoos' offensive, triggering and insensitive. Beyond disgusted as a long-time customer".
I know that even by writing this blog post, someone might read it and think "Ooh, those temporary scar tattoos are quite cool" and want to buy them. Perhaps they'll "get" what Topshop was trying to achieve with the whole self-love message. However, the more likely fallout from this is that people will just think it's a ruddy ridiculous and thoughtless idea.
Despite the fact that the tattoos appear to have sold out, Topshop will probably regret this one for a little while. Some media outlets, like Marie Clare, loved the idea and wrote a positive piece about the range, but plenty of others (Daily Mail, The Independent etc.) were not on board at all.

Written by Shannon Peerless, 10 Yetis, @ShazzaYeti on Twitter. Seen any good or bad PR recently, you know what to do, @10Yetis on Twitter or andy@10yetis.co.uk on email.
If you enjoyed this article, you can subscribe for free to our twice weekly event and subscriber alerts.
Currently, every new subscriber will receive three of our favourite reports about the public relations sector.