Max Clifford is this week's PR loser
Good & Bad PR
6 minute read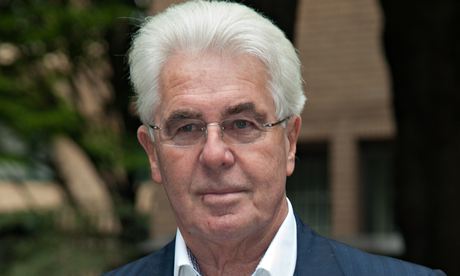 Bad PR of the week

Max exposure

Considering this is a column for PRmoment, there's really only one candidate for bad PR this week. When people ask me what I do for a living I tend to say "I work in PR" and wait for the usual response, which is "Oh right" the majority of the time, or "What's that?" if they're particularly nice. Sometimes I attempt to inform them; but often not. Of course there are slightly more media/marketing savvy people who I meet that know what I'm talking about, but generally speaking, for the average Joe, they have no idea what PR is.

However, this week the words "PR pervert" have been splashed all over the headlines as Max Clifford has been convicted of eight counts of sexual assault. When the initial Operation Yewtree list was published, Max Clifford was a barely mentioned footnote, almost as if there was a genuine fear amongst the press to name him. And considering his reputation for holding powerful secrets, it's no surprise that some outlets were wary of crossing him should he be found not guilty.

But now his sordid antics have been dragged from his self-spun shadows into the bright white glare of publicity; the veil of fear has lifted and his reputation is ruined, regardless of the "secrets" he might be able to reveal about establishment figures. The press have been tearing into him with obvious satisfaction.

So, whilst the affair has clearly been appalling PR for Clifford himself, it's also been bad PR for public relations in general. He was, unfortunately, the face of the industry to the uninitiated thanks to his stable of high-profile celebrity clients. Now the "PR guru" has been toppled, the industry has been sullied by his high-profile press mauling. Whilst I could point out the differences between a celebrity publicist and somebody working in public relations, if people I've just met weren't too bothered about listening to the finer points of what I do before, they certainly wouldn't be now. I feel like I've been tarnished with the PR-pervert brush.

Bad PR to you Max; my thoughts are with your poor victims.

One final thing though, what on earth was he doing mimicking that Sky News reporter as they discussed his case on camera outside the courthouse? That was probably up there with the top ten creepiest things I've ever seen.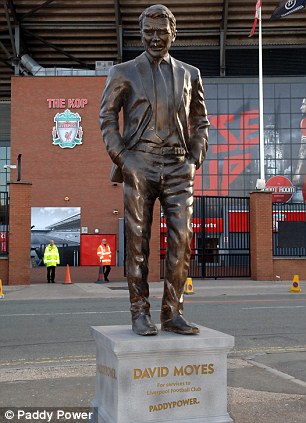 Good PR of the week
David Moyes statue
There have been some great examples of good PR over the past few days.
At the weekend, Paddy Power was up to its usual stunt tricks, turning up at Anfield before the clash between Liverpool and Chelsea to unveil a statue in tribute to that Liverpool legend … David Moyes.
Arch-rivals Manchester United has toiled all season with Moyes at the helm, failing to qualify for the Champions League for the first time since the 1990s and replacing the Liverpool of last season in seventh place in the Premier League, whilst the Reds have temporarily (and very precariously) regained their perch.
The "bronze" figure of Moyes was placed on a plinth that bore the legend "David Moyes – For services to Liverpool Football Club" outside the Kop end of the ground. With David Moyes having been sacked on the Monday, some people would have viewed the stunt as crass and insensitive in light of the fact that somebody has lost their job. However, the footballing world (and indeed the bookmaking world) isn't known for its sensitivity towards rivals, so Paddy Power was bang on its target market with this one.
After all, Liverpool fans didn't have much to cheer about on the day in the end, so they'd have taken some comfort from PP sticking the boot into the former United manager.
Kick out racism
In other footballing news, a single gesture has done more to highlight the problem of racism than any "Kick it Out" campaign ever could. A racist moron attending the football match between Barcelona and Villarreal at the weekend threw a banana at Dani Alves, the Brazilian Barcelona full-back, just as he was about to take a corner kick.
The disdainful response from Alves was to pick up the banana, peel it and then take a bite out of it before going ahead and taking the set-piece. It was a fantastic reaction to a problem that's endemic, not only in Spain, but across vast swathes of the footballing world. The fight against racism is by no means done and the widespread press coverage of the incident as well as its shares on social media has worked wonders to push the issue into the limelight.
Last word was that Spanish police have arrested a suspect, but let's hope that isn't the last we hear about it and that more work is done. There really is no place for racism in any environment.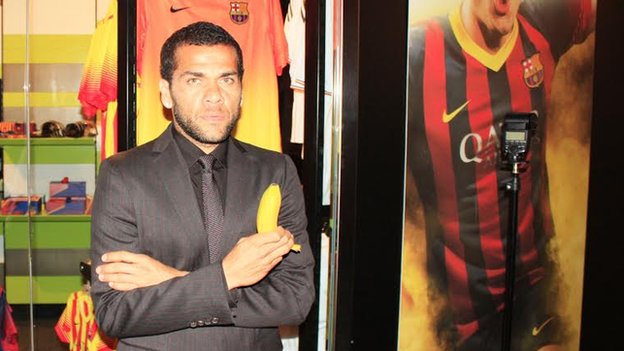 Good wood
Finally, for good PR, I'm turning to the world of online pornography. This murky, sleazy world isn't often portrayed in a favourable light by the mainstream press but Pornhub (a porn site that's popular to the tune of one billion hits a month) has done a brilliant bit of PR by offering to plant a tree for every 100 video views in its Big Richard* section.

So far 12,000 trees have allegedly been planted, suggesting there's a fair whack of money floating about in the industry if they can afford to effectively plant a forest as part of a stunt. I'd like to see evidence that the action has actually gone ahead but in the meantime I'm furiously watching video after video in order to save the planet.

The company latched onto the back of Arbor day, which is a US holiday where individuals are encouraged to plant and care for trees and the campaign slogan involved the line "give America some serious wood". Bravo Pornhub; good PR to you.
*it doesn't use the word Richard.

Hello folks, Lloyd Hughes here taking up the good and bad PR baton in place of Andy Barr for one last time as I move on to PR pastures new next week. There's time for one last Twitter plug before I bow out though; follow me @lloydhughes13 if you fancy.

Seen any good or bad PR recently, you know what to do, @10Yetis on The Twitter or andy@10yetis.co.uk on email.