Mango the Tabby is "furry" good news for Tesco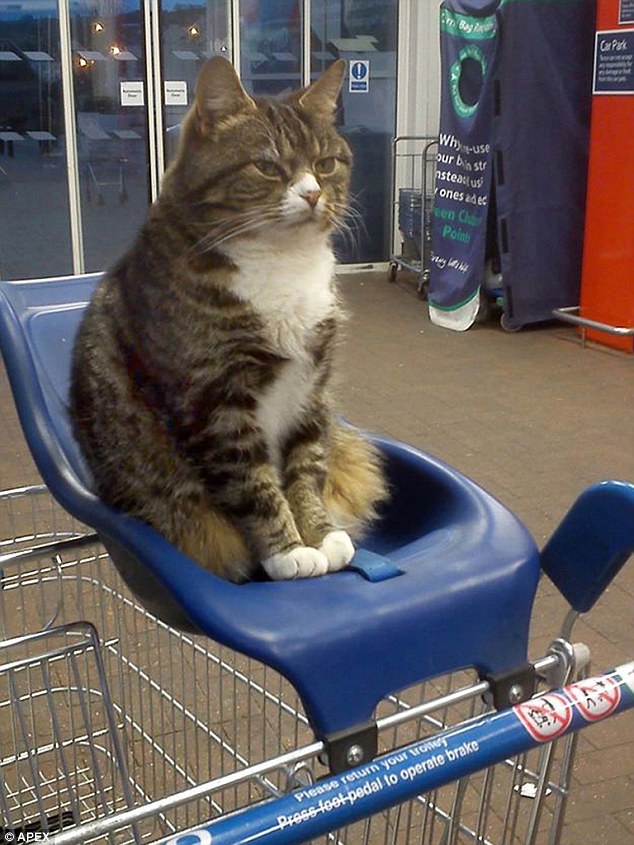 Good PR
Tesco Tabby
A Tesco store in Tiverton, Devon, has received a boost in coverage thanks to a four-legged visitor that has made the shop its second home.
Mango the tabby cat, who has a home with loving owners near to the store, has been visiting the shop for the last four years and has been making himself at home in the foyer. However, he also occasionally strolls around the store and approaches customers for the odd stroke or two.
A customer, after frequently spotting Mango in the Tesco branch, decided to set up a Facebook page dedicated to the moggie, which already has 2,500 likes. People head to the page to upload their own pictures of Mango when they've spotted him themselves.
The cat has even been given his own place to kip in the store; when he isn't snoozing on top of some de-icer cans or in the pet food aisle, that is!
It's nice to see a feel-good story for a change, with some naturally occurring good PR!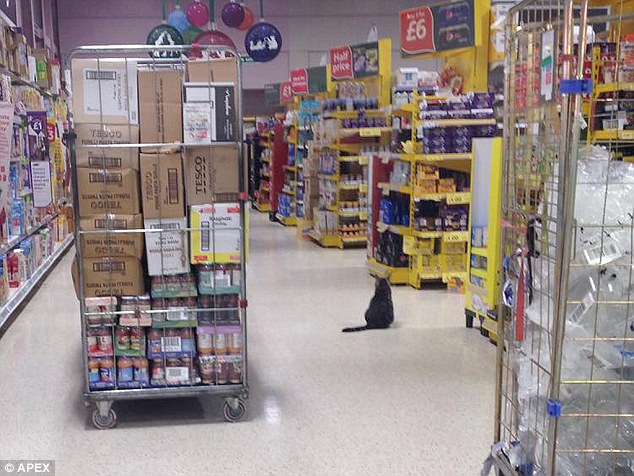 Pants down
In other news, the 14th annual No Pants Subway Ride took place in around 60 cities around the world this week, including on London's tube; receiving the usual influx of picture-based media coverage.
The tradition was started by comedy group Improv Everywhere and has since become a hit around the world. Never heard of it? Where have you been? Basically, tube and subway passengers travel with nothing but their underwear on their bottom half, just for laughs (luckily, as pants mean something quite different from trousers in the UK, UK tube travellers keep their pants firmly ON).

I've seen stories about this year's No Pants Subway Ride in lots of titles, including Metro, Evening Standard, New York Post, Independent and plenty of others.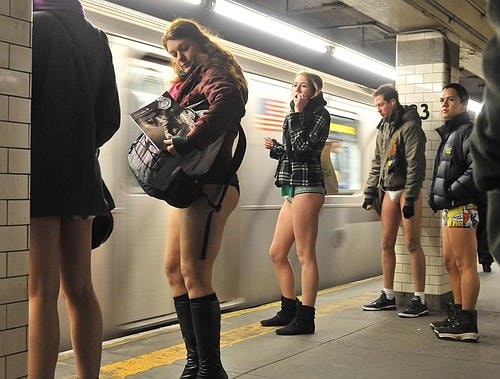 Bad PR
Creme-egg Crisis
People are pretty mad at Cadbury's about the beloved Creme Egg. The chocolate brand's US owners announced that the shell of the sweet treat is now made from "standard, traditional Cadbury milk chocolate" and not Dairy Milk, causing an online outcry at the recipe change.
Modelez International, which is owned by Kraft Foods, is introducing five eggs in a pack instead of the previously available three and six-packs; which will be going on sale with the standard single eggs and 12-packs. The truth is, the Creme Egg probably won't taste all that different (standard Cadbury milk chocolate is used in plenty of its other products and they still taste great). However, the phrase "if it ain't broke, don't fix it" springs to mind and people are particularly precious about their chocolate.
Cheesegrater crash
Another story that has hit the headlines surrounds the Cheesegrater skyscraper in London (also known as the Leadenhall Building). Another steel bolt on the building has broken, which brings the total to three.
Luckily, this one was caught by some precautionary tethering that had been put in place on the building, which is in the City of London, last year. Back in November, two steel bolts broke on the same building and one of those actually plummeted to the ground at the side of the 737ft tower.
Now, you're probably picturing a fairly small steel bolt, which could still do some serious damage if it fell 47-stories down to street level. However, these bolts are roughly the size of a human arm. Luckily, the one that hit the floor fell in a place that was already sectioned off for construction, but the rest of the landmark was cordoned off from pedestrians while everything was investigated.
British Land, owners of the Cheesegrater, said that its investigation had shown that a process called "hydrogen embrittlement" had caused the bolts to become brittle. This doesn't look great for the property developer and is surely a headache it could do without.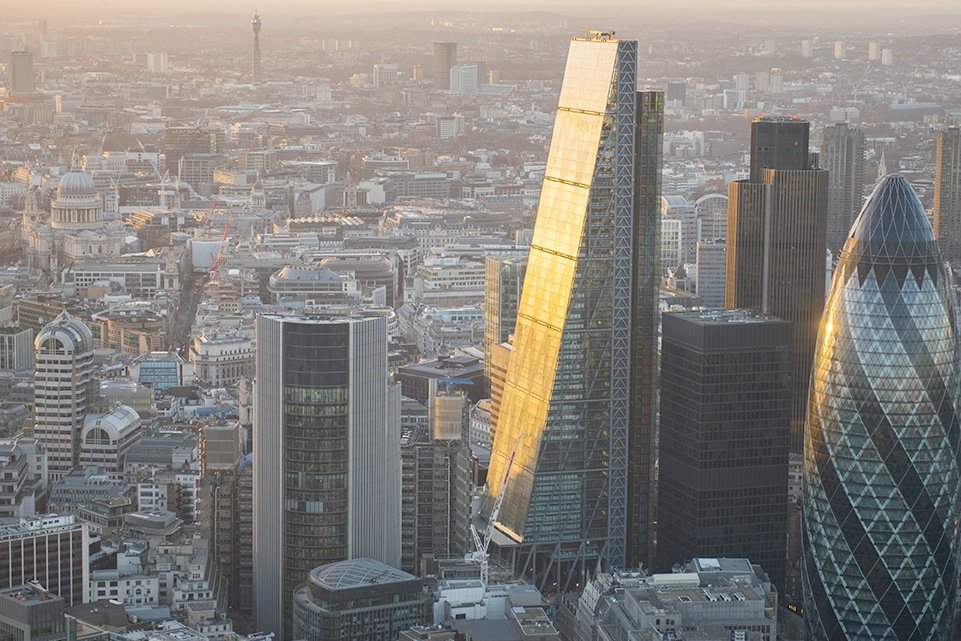 Shannon Haigh, 10 Yetis, @ShazzaYeti on Twitter
Seen any good or bad PR recently, you know what to do, @10Yetis on Twitter or andy@10yetis.co.uk on email.
If you enjoyed this article, you can subscribe for free to our twice weekly event and subscriber alerts.
Currently, every new subscriber will receive three of our favourite reports about the public relations sector.