Lego builds respect while Marks and Spencer builds profits, but B&Q demolishes its own reputation
Good & Bad PR
4 minute read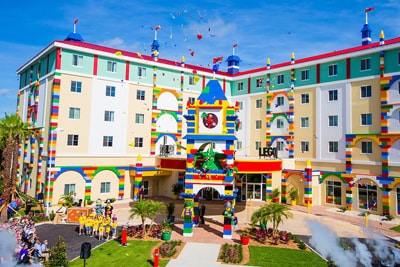 Good PR

Lego hotel
If you've ever dreamt of staying in a Lego palace, then all your wishes could come true. A new hotel has opened in Legoland Florida that looks as though it was made entirely of Lego. Just to avoid disappointment though, it wasn't. I imagine that would be a nightmare come hurricane season.

Everything is awesome in the hotel though (see what I did there?). There are 152 rooms with four different themes for visitors to choose from: Lego friends, pirate, kingdom and adventure. People staying at the hotel can also take part in "Master Builder" workshops which allow them to learn how to build different Lego models.

Treasure chests in each room can be unlocked by completing the scavenger hunt in the hotel and the sun loungers around the pool and floats scattered in the water look as though they've even been made from Lego too. They haven't, obviously. That would make for uncomfortable sunbathing. So, even though there is a Lego hotel here in the UK, just a stone's throw from Heathrow, it's definitely not as hot as this new one in Florida (mainly because it's in the sunshine state).

As you can probably imagine, the media coverage surrounding the hotel's opening has been phenomenal; helped somewhat by the brilliant pictures of the resort. I've seen write-ups on the Mail, Huffington Post, Metro, Mashable, LA Times and plenty of other places.

Marks and spenders
In other news Marks and Spencer has released some promising financial results this week; revealing its first profit rise in four years. The retailer's underlying profit (before tax) increased 6.1 per cent to £661.2m for the year up to 28 March which was better than was forecasted by analysts. Most media outlets have been quick to pick up on this, so things are now looking up for the trusty Marks and Sparks brand.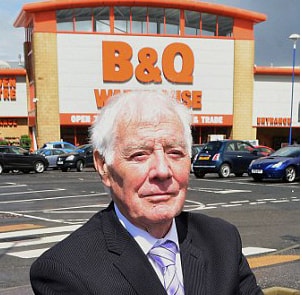 Bad PR

Bonkers B&Q
DIY chain B&Q is looking pretty awful at the moment after sacking an 82-year-old employee on the spot for leaving his till for just three minutes.

Ivor Smith, a war veteran who served with the Royal Electrical and Mechanical Engineers in Malaysia when Britain fought the communists in 1955 and 1956, had worked at the store in Parkhead, Glasgow, for 12 years since the age of 70.

After a customer asked him for change of £200 last summer, the elderly employee said he took the time to carefully count the money in his till; meaning it was open for three and a half minutes. Bosses said he gave customers "potential access" to the cash in that time and he was marched out of the store as if he was a "common criminal", Mr Smith said.

Given his age and veteran status, this story is really showing B&Q in a bad light. Considering he worked there for 12 years and had allegedly been an exemplary employee during that time, it's sad to think that it was all over for him after one mistake. I mean, it's not as if any money was actually stolen as a result of his actions.

Ivor is a father to seven and has 25 grandchildren and wanted to keep working so that he didn't have to eat into his retirement fund too much. I suppose perhaps he want to keep a little nest-egg to leave to his huge family one day.

A spokesperson for B&Q said "We removed the compulsory retirement age in the mid-1990s and more than 30 per cent of our current employees are over 50." So, although the retailer has clearly done its bit in terms of creating job opportunities for elderly people and those over the retirement threshold, this is a huge step back. The story sure does tug at the heart strings, which is probably why so many publications have been quick to pick up on it. Daily Mail, Metro, Express, Daily Mirror and others have highlighted the sacking.

Written by Shannon Haigh, 10 Yetis, @ShazzaYeti on Twitter