Horrid jumpers put everyone in the mood for Christmas, while Fergie just puts everyone in a mood
Good & Bad PR
4 minute read
Hey ho folks, Andy Barr is out this week, therefore I'm (that is Lloyd, 10 Yetis account exec @lloydhughes13 – just follow me yeah?) taking up the reins on his behalf!

Good PR of the week

I'm well known for being the office scrooge, frowning at the mere mention of Christmas. This is despite the fact that I've been sat in my jaunty "Xmas Fun!" hat for the past week, albeit with a permanent scowl on my face.

However a wry smile did cross my chiselled features at the sight of the Coke Zero Christmas Jumper Generator. The wily marketing folk at Coca Cola have set up a site that enables you to create your own outrageously garish festive themed sweater. We all know the standard; horrendously knitted, horrendously patterned and horrendously itchy. But all in the "spirit of Christmas". It's been a staple purchase of grandmothers for generations.

The idea has taken social media by storm, backed by the incentive that the top 100 designs as voted for by the public will actually end up being made. Can you Adam and Eve it?

You could actually have a horrendously knitted, horrendously patterned and horrendously itchy jumper designed by you, but without the hassle of knitting the reindeer, penguins and snowflake detail yourself. Coke Zero will do it for you. Bingo! If this appeals to you, get designing and make sure your friends get voting sharpish because if you're desperate to clinch that jumper the competition only runs until the 1 December. You need time to wear your fantabulous monstrosity after all.

Tip of the Christmas cap to you Coke Zero.

PS If you drink Coke Zero rather than full fat Coca Cola all year then you'll surely slip into the sweater next year. Something I noticed that Coke failed to point out… just lay off the mince pies.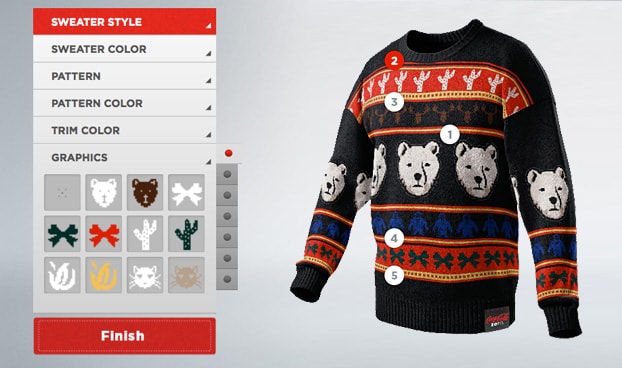 Bad PR of the week

I'm going for it here and be damned to the haters! I love a bit of Fergie bashing. And I don't mean Sarah Ferguson or the singer from the Black Eyed Peas. Sir Alex Ferguson, former Manchester United manager and the original Hair Dryer is getting the bad PR finger in today's column.

Call me a bitter red (by that I mean the bitter red of Liverpool) but I've never liked the old growler.

Don't get me wrong, he's an incredible manager and his achievements in football are up there with the very best, but it's his smug "always right" attitude that grates with me. There's no one bigger than the club he says. And when he says the club he means himself of course. So it was with great pleasure that I read in the news this week that his enthrallingly titled book My Autobiography contained at least 45 factual inaccuracies.

Who's always right now Ferguson?!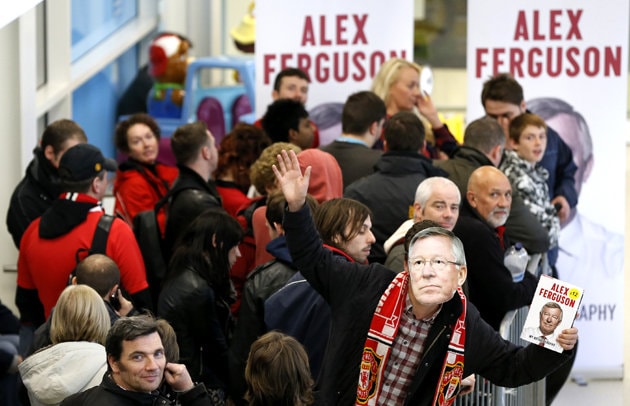 On its initial launch the book kicked up a storm in football with its barbed comments at former players and rival managers. There were more thrusts of the knife in peoples' backs than in your average chopping board. But this week one customer demanded a refund from the publisher as numerous facts throughout the "novel" were found to be incorrect. The publisher offered a refund admitting that it may have missed a few "inaccuracies".

UNDERSTATEMENT.

He said Giggs started playing for United at 16 when it was in fact 17. Could you BE any more wrong? Personally after seeing this I believe his whole career was one big lie and Liverpool is still top dog when it comes to league titles. Seriously FA head honchos, if you're reading this, look into it.

In all honesty, it's unlikely to affect sales too much (it's already been the fastest selling non-fiction book of all time *glum face*) but I still like to see it as a slap in the chops for Fergie, much in the manner of a football boot kicked across a dressing room. Butterfly stitch anyone?

Now, if all 100,000 plus copies were returned to the publisher off the back of this within the next month then you might see me full of Christmas cheer and good will to all men come the 25th. Otherwise … bah humbug.

Got anything good or bad that you want to share? andy@10yetis.co.uk or @10yetis on Twitter