Gracious Japanese football fans are the PR winners this week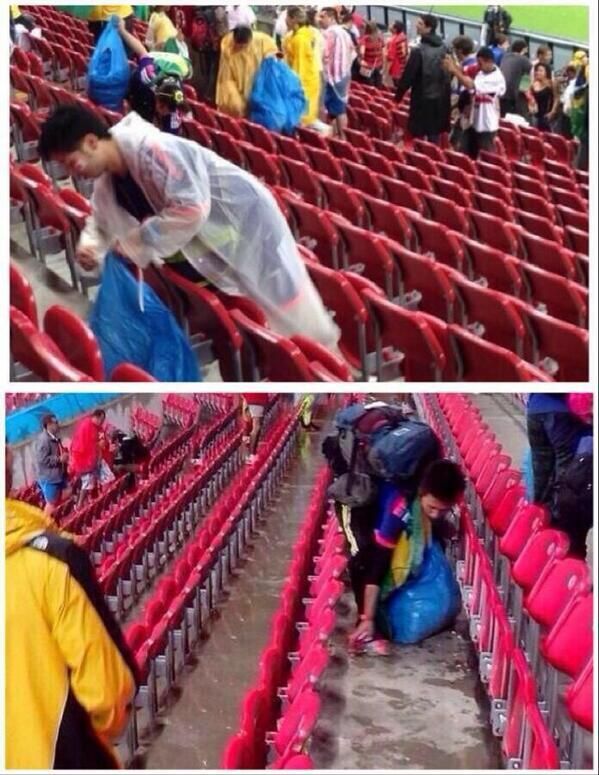 Good PR

Japanese win

Today, I want to give Japanese football fans the award for good PR, after their team recently lost against Ivory Coast in their opening Group C World Cup match in Brazil. The Japanese fans watched their national team be defeated 2-1 at the Arena Pernambuco in Recife, but instead of reacting badly to the loss they remained in high spirits.

The reason the fans have been hitting the headlines this week is thanks to their actions after the game. They'd taken bin liners with them to the game and, once it had finished, they began to clean up the side of the stadium that they had been watching the match from. It's rare to see any football fans lose graciously, so this act of consideration has been praised by many on social media and across the web.

If only more football fans could be as thoughtful as to remove any traces of litter that had built up during a match! A lot of fans would trash the stadium on their way out if they lost. There are plenty of photos floating around of the Japan fans' actions, so it's a great story to show how spirits can remain high even in the face of defeat.

The gesture shouldn't really be surprising or inspiring news, but it somehow really is! Other football fans should take note and take a leaf out of Japan's book.
Firth refuses role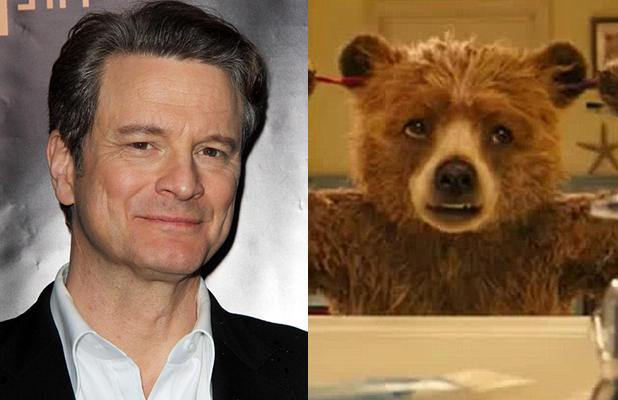 In other news, Colin Firth has announced that he will no longer be the voice of Paddington Bear from the upcoming film 'Paddington'. This has been picked up by all major media outlets, after the star used the phrase "consciously uncoupled" when talking about his decision. When speaking to Entertainment Weekly, the actor said, "It's been bittersweet to see this delightful creature take shape and come to the sad realisation that he simply doesn't have my voice."
Why is this good PR? Well, by deciding that his voice wasn't right for Paddington, he has potentially saved himself from any criticism that could have come after the film's release. Well done Colin. Plenty of actors take on roles that just aren't right for them and then get slated afterwards, so this should be seen as a positive.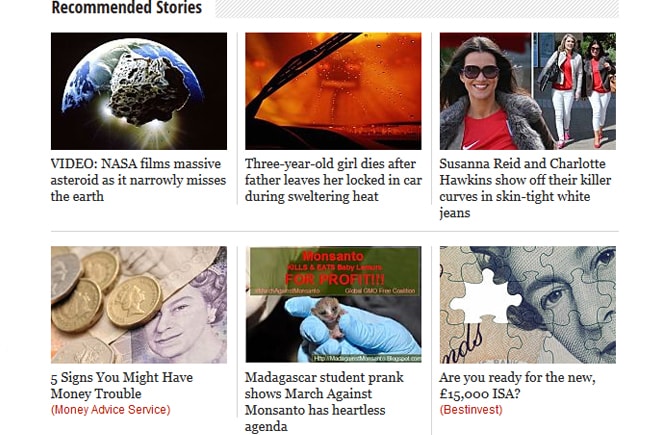 Bad PR

Advertisers Anonymous

Outbrain, the content recommendation platform, has received a slap on the wrist by the Advertising Standards Authority (ASA). The UK advertising watchdog banned a promotion by Outbrain which has added fuel to the fire in the debate over the somewhat blurred line between editorial and advertising.

You've probably seen some Outbrain content on a website you've been browsing through at some point (or you may not have noticed that it was from Outbrain, judging by this latest ASA revelation). You know those recommended articles "from around the web" that you sometimes see at the bottom of articles, pointing you towards third-party advertiser-funded articles? That's the sort of content that Outbrain provides, as a form of revenue generation for thousands of websites.

The complaint that the ASA received was about the fact that it was not clear that a link to content promoted at the bottom was paid-for and therefore a type of advertising.

The links in question were shown next to other adverts and with the text "you may also like these". As it wasn't totally clear that this was advertising, it was explained only if the reader clicked on a red question mark in brackets near the content, it breaches the UK advertising code.

A lot of marketers currently use this route as a way of getting their content out there and in front of people, so this is sure to cause concern for a number of them. Outbrain is willing to comply, but has been defensive about its product. Only time will tell if any major changes are brought into force in this area following this complaint and ASA announcement.
Shannon Haigh, 10 Yetis

Seen any good or bad PR recently, you know what to do, @10Yetis on The Twitter or andy@10yetis.co.uk on email.
If you enjoyed this article, you can subscribe for free to our twice weekly event and subscriber alerts.
Currently, every new subscriber will receive three of our favourite reports about the public relations sector.