Google drives in the right direction for a PR win this week
Good & Bad PR
3 minute read
Good PR

Google Greatness

I recently watched The Internship starring Vince Vaughn and Owen Wilson, so my love of the sheer coolness that is Google is still going strong. I mean, there are slides in the offices for flip sake!

Anyway, Google has hit the headlines again after announcing that it will start to develop and build a self-driving car. OMG, the future has arrived people and it is apparently going to be on the roads within a year.

The car won't have a steering wheel or brake and accelerator pedals. I know what you're thinking...

"How the hell do you make it go then?!"

It will have a stop/go button and a screen showing the route, but sensors and software will do the rest of the work, so the drivers (I suppose "passengers" is more fitting here) can just sit back and chillax.

Speed demons probably won't like the vehicles though, because the Google car will only be capable of speeds of up to 25mph. However, Google is putting safety first and aiming to revolutionise how we drive. Instead of being all lazy and just reworking an existing car, Google has built its own model and is working on around 100 prototypes to test in the next few months. How cool is this?

I totally want one already! Imagine not having to battle with one-way systems, hectic city driving and parallel parking in a space the size of a 5p! Well done Google, well done.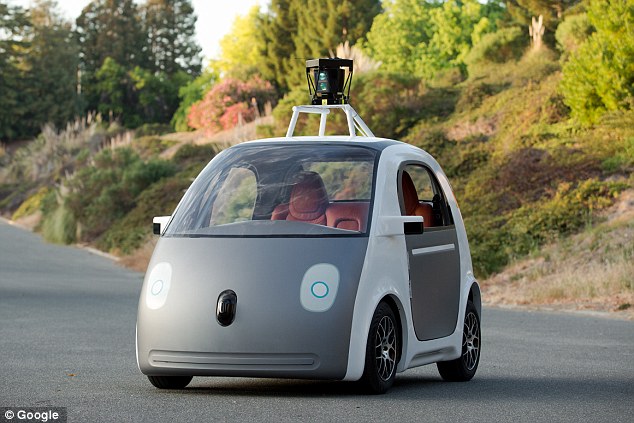 Bad PR

One Direction Rejection

I was under the impression that One Direction could do no wrong in the eyes of their fans. They could probably turn up at a gig smeared in animal faeces or murder one hundred baby dolphins and the Directioners would still be besotted with them whilst the rest of us looked on in disgust.

However, two of the band's members – Zayn and Louis – have caused some fans to turn against the seemingly untouchable band. Whilst in Peru in April, the stars were filmed in the back of an SUV on the way to a concert during the Latin America leg of their world tour.

The footage shows them smoking and joking about marijuana. Louis Tomlinson, 22, can be heard narrating from behind the camera as he films Zayn Malik, saying "So here we are, leaving Peru. Joint lit. Happy days!"

The two go on to joke about what they're up to, making reference to the nearby police presence a couple of times. They look like they're trying to be the coolest of the cool, but they don't seem to be thinking about the repercussions.

Since the footage was released by the Mail Online, some fans have taken to Twitter to show their disgust, with some even threatening to burn, rip up or sell tickets for the upcoming tour in Europe and America (and a handful claiming to have already done so).

Being branded as "irresponsible" by some fans, the band members have clearly upset a fair few people and parents will no doubt be in a predicament over what to do when their young sons or daughters ask for tickets to go and see them or want One Direction merchandise. After all, they're not coming across as the best role models after all of this. Tut tut indeed.

Shannon Haigh,10 Yetis
Seen any good or bad PR recently, you know what to do, @10Yetis on The Twitter or andy@10yetis.co.uk on email.