GoodandBadPR: Yummy Milk Tray stunt
Good news Dear PRmoment readers, it is I, Andy Barr, back in the Good and Bad PR hotseat, handing out the praise and abuse.
It has been a fantastic week in PR and media land, not least because the Euro arm wrestling appears to have dislodged the stone under which the walking rent-a-quote Nigel Farage has been stuck. He appeared in all his jowly glory, to lambast Call me Dave, for not giving Europe (presumably an individual rather than everyone contained within) a bloody nose. Anyway, I should really leave that kind of story to those serious lobbying agencies. That is if they can tear themselves away from spamming Wikipedia pages with fluffy messages about their oil clients.
I digress, welcome back Nigel.
Good PR
Good PR this week has to go to Cadbury for the unveiling of its new Milk Tray Man, Patrick McBride. Before I take the Michael, I want to say on a serious note that this campaign has been the stuff of PR wet dreams. It has had everything you could want; multiple bites of the media cherry in terms of the launch of the campaign, brilliant cross-platform success (translating brilliantly across social media and the kind of new media sites that all of PR-land's clients now fawn over), and the stirring of nostalgia from those who remember the old Milk Tray adverts.
If the campaign does not go on to clean up at all of the PR awards then either it has not spent enough on advertorial with the marketing press or the judging was done by Stevie Wonder.
As an aside, the office feedback on Patrick McBride was; "I would like to be his McBride" from one of our account managers, "his eyes are too wide apart" from an account executive, disappointment from a male account exec that he and his own roll-neck jumper were not selected, and our social media account manager, a hipster as these kinds of people are, said they "did not know what all the fuss was about".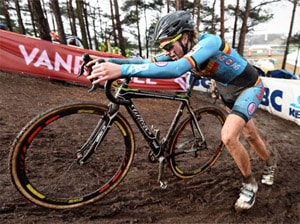 Bad PR
Onto the bad, bad world of public relations and a few stories have jumped out at me. One because it made me laugh out loud (rare at my age) and the second because my pea-sized brain cannot get my head around the problem.
The "LOL" story is Femke Van den Driessche, the Belgian World Cyclo-Cross Championships competitor who was found to have an electric motor upon her bike. Awkward! She claims that she knew nothing of this motor. Of course. She must have just thought that normal gravitational rules no longer applied to her, with her not having to pedal so hard when going up a hill. It must also be normal biking tactics for one to need to pull a lawn-mower-esque rip cord to get the bike to start going.
Of course, not only am I jesting but I, along with the whole PR Moment legal team, would like to go on record and say that we fully believe Femke's story… unless she loses her court case. Bad PR for her, bad PR for the already trashed sport of cycling and bad PR for the International Cycling Union for inventing the phrase "mechanical doping" - idiots!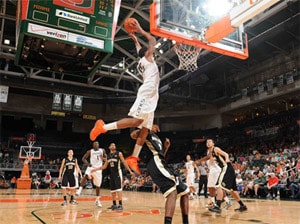 The next bad PR story has got me confused. I don't know who to be annoyed at. There is a new console game coming out called NBA2k16. It is a basketball game. The "2k16" element is purely to try and make it look cool and convince people they must upgrade from the previous basketball game by the same company that was oh-so-radically different.
Anyway, I digress… the players in the game are so representative of the actual real-life players that their tattoos are even the same. In a very American move, one of the tattoo companies is filing a lawsuit for the unlicensed use of its artwork. In a letter to the game makers prior to the lawsuit the tattoo company was looking for $1.1m for a perpetual licence fee.
Neither party has come out of this looking good. The game maker looks naive for overlooking the issue and the tattoo company looks a bit douchey for trying it on. I took to Twitter to get some wider feedback on the story and it quickly emerged that no one really cared. My thinking was that the player surely owns the tattoo licence as it is on them, and also because they paid the tattoo artist for the work. In my head, by paying for the tattoo they are also paying for the rights and licence.
Either way, it is an odd story that will no doubt have wider connotations across the sporting world… just imagine if Robbie Savage was still playing football and showed off his Armani tattoo, would Armani pursue Sky Sports for showing the image? No really, he had that tattoo, go Google it!
Andy out, moan at me on Twitter @10Yetis.
Written by, Andy Barr, head of PR agency 10 Yetis
Seen any good or bad PR lately? You know what to do @10Yetis on Twitter or andy@10Yetis.co.uk on email
If you enjoyed this article, you can subscribe for free to our twice weekly event and subscriber alerts.
Currently, every new subscriber will receive three of our favourite reports about the public relations sector.