GoodandBadPR: Welcome to Bristol's baby gorilla!
Good PR
If there's something that will almost always generate good PR, it's a cute baby animal. So, Bristol Zoo is winning the PR game this week after the arrival of a newborn western lowland gorilla.
The little cutie arrived after an emergency C-section and is said to be doing well. It's apparently the first time a baby gorilla has survived an emergency C-section delivery in the UK so, you know, woohoo! There have actually only been a few gorilla C-sections in the world and the most recent one happened in San Diego safari park back in 2014.
Bristol Zoo's new arrival weighed in at 2lbs 10oz and the C-section delivery was opted for after her mother began to show signs of pre-eclampsia, which can be dangerous and causes high blood pressure, kidney problems and even death if left untreated.
Staff are said to be "cautiously optimistic" for mummy gorilla, Kera, and baby gorilla, who at first needed help to breathe on her own. The mother is "not 100%" and "still recovering", but I guess that's to be expected after such a major operation and I'm sure every person following the story has their fingers crossed for her.
Professor David Cahill, a gynaecologist, performed the C-section and although he'd delivered hundreds of tiny human babies in this way before, this was his first gorilla delivery. What a legend.
The baby gorilla is yet to be named at the time of writing this, but that will be another great news opportunity for Bristol Zoo when the keepers do decide what to call her (I sense a naming competition on the horizon). Videos of the baby gorilla have been shown across all of the news programmes that I've seen on TV and the story has been picked up by pretty much all of the UK nationals and by media outlets around the world. It's safe to say that everyone is beyond excited about this.
The baby gorilla won't be on display at the zoo for people to see for a little while yet, understandably, but when she is you can be sure that visits will peak.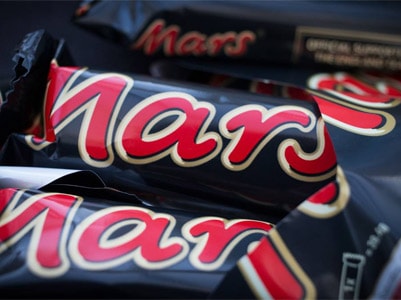 Bad PR
Are you partial to the odd bar of Snickers? Can't get enough of Milky Way? Well, unfortunately for us chocoholics, there's been some bad news. Mars has issued a worldwide recall after a customer found a piece of plastic in their chocolate bar.
The recall was issued by Mars in Germany where 10 million bars of chocolate are produced at the company's plant in Viersen EVERY DAY. Ten million bars. 10,000,000. Heaven. Sorry, I got distracted.
The thing is, the recall affects approximately 55 countries, including - yes, you guessed it - the UK. Noooooo. In the UK specifically, products affected include funsize Mars and Milky Way bars and certain boxes of Celebrations. Mmmm, bits of plastic in your chocolate. Not so fun.
Mars, which is a US firm, now has a massive headache on its hands. People might panic in the chocolate bar aisle at the supermarket and reach for a Cadbury's Dairy Milk over a Mars Bar, with the worry of the recall still playing on their minds.
Others will probably buy as many Mars, Milky Way and Snickers bars as they can get their hands on in the hope that they too will find a bit of plastic inside... like a golden ticket for some kind of complaint compensation.
I first saw the story on Sky News and now it's everywhere: BBC News, The Guardian, CBS, The Sydney Morning Herald... the list goes on and spans many countries. News of a recall will always travel fast, whether it's for vehicles or a food product, because media outlets need to spread the world to reach anyone who might be affected.
That's why a recall is such bad PR, because there's no hiding from it. Everyone is going to know that there's a problem with your product, because they have to know. The stories are often factual instead of scathing and won't always berate the brand, but they are always, always bad PR.
Written by Shannon Peerless, 10 Yetis, @ShazzaYeti on Twitter
Seen any good or bad PR lately? You know what to do @10Yetis on Twitter or andy@10Yetis.co.uk on email
If you enjoyed this article, you can subscribe for free to our twice weekly event and subscriber alerts.
Currently, every new subscriber will receive three of our favourite reports about the public relations sector.