GoodandBadPR: We want to work for Netflix and Aurizon!
Good PR
PR activity surrounding seemingly too-good-to-be-true jobs is not a new tactic for companies looking to hit the headlines. It's also not something that's been done too many times to be considered boring or un-newsworthy yet. It's actually one of my favourite types of PR stunt; simple and impactful (providing the job on offer is actually decent).
Streaming provider Netflix is the latest brand to employ this coverage-generating approach. The US company says it is looking to hire four fans of the streaming service who know a thing or two about Instagram. The people selected will be sent travelling for two weeks around Europe and the Middle East to take photos of the sets and locations of a number of popular shows, Netflix original series and films.
All travel expenses will be covered for the four recruits and Netflix is even going to pay them a £1,400 a WEEK salary. Where do we sign up? Those wanting to be considered as one of the four people selected are being encouraged to follow @Netflix on Instagram and post three of their best photographs on Instagram with the hashtag #grammasters3. The deadline is 6 March.
Tens of thousands of people have already posted images with the hashtag, so it's certainly doing the trick in terms of generating some excitement and social conversation.
The coverage for this new Netflix "job" has been vast, spanning multiple countries. Essentially, this is just a contest and competitions on their own aren't usually strong enough to secure media coverage because of their promotional nature. However, package the competition as a recruitment drive or job opportunity and, hey presto, you've got yourself a story that it'd be very hard for media not to write about.
Those wanting to be a Netflix Grammaster can visit the dedicated page that the steaming service has set up online.
Another great story I've seen floating around on the web involves Australian rail company Aurizon. The organisation is trying to make it easier for its male employees to stay home for longer periods to care for their children when they start a family; by introducing a new programme that will offer male staff six months leave at half pay to stay home with their newborn. Meanwhile, female employees will be offered six months pay at 150% if their partner stays home to care for their child whilst they return to work. What a lovely idea! The Daily Mail and other outlets that picked up on the story seemed to think so too!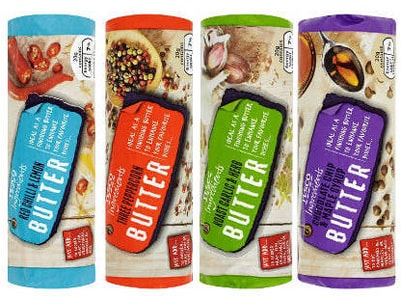 Bad PR
No company ever wants to be faced with the grim reality of having to announce a product recall. Usually, it's car manufacturers getting strung up for such errors but when it's food items, there's just as much hysteria.
This week, Tesco has withdrawn its own-brand flavoured butters over worries that they are contaminated with a food poisoning bug.
The 100g packs, along with 10g discs given out for free at the supermarket's meat and fish deli counters have been recalled over fears that the products contain the bacteria Listeria monocytogenes which causes food poisoning. Children, the elderly and pregnant women are most at risk if they consume products containing the bad bacteria.
If you have some Tesco flavoured butter in your fridge at home, you might want to bin it. The packs include the flavours Tesco Chocolate Chip & Maple Syrup Butter, Three Peppercorn Butter, Red Chilli & Lemon Butter and Roast Garlic & Herb Butter. The complimentary butter discs are Roast Garlic & Herb Butter, Peppercorn Butter Discs, Chilli Butter Discs, Mr Crumb Roast Garlic & Herb Disc and Mr Crumb Chilli Butter.
Tesco says it has been made aware that some of these butters may have "low levels of Listeria monocytogenes present". In most affected people, the symptoms would include a high temperature and a dicky tummy, passing within a few days; but there are more serious complications including meningitis that can result from infection from the poisoning.
Plenty of national and regional media has picked up on the recall, which makes Tesco look a bit unreliable where its own-brand products are concerned. Never ideal.
Written by Shannon Peerless, 10 Yetis, @ShazzaYeti on Twitter
Seen any good or bad PR lately? You know what to do @10Yetis on Twitter or andy@10Yetis.co.uk on email
If you enjoyed this article, you can subscribe for free to our twice weekly event and subscriber alerts.
Currently, every new subscriber will receive three of our favourite reports about the public relations sector.