GoodandBadPR: Merry Christmas! It is November after all…
Hello there Good and Bad PR fans, Andy reporting in, ready to unload my praise and piss-takes from the previous seven days. I am not going to lie, this is going to be heavily Christmas-advert related. I apologise for mentioning this in November, but needs must and all that.
Good PR
The undisputed heavyweight champion of Christmas ads, John Lewis, unleashed its yearly beast and this secured ALL the headlines in the UK media and the kind of broadcast mentions that makes a brand manager go weak at the knees. Spare a thought for the owner of the @JohnLewis Twitter handle. He is nothing to do with the retailer, but dutifully replies, very wittily, to the tweets sent to him by accident by the muddles.
This year though, John Lewis the store (gosh this is getting confusing) had thought of John Lewis, the real-life guy, and sent him a parcel of goodies to thank him for the hassle. John Lewis, the store, really is a good egg on every level.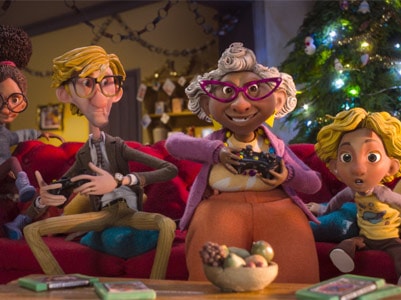 Bad PR
The polar opposite of this is Sainsbury's and its "greatest gift you can give this Christmas is you" (as in being with your family). This has caused a bit of a backlash from its own staff who cite the fact that they are being asked to work in the store during unsociable times. At the time of writing, this story is getting more and more pick up and the alleged Sainsbury's employee who first tweeted about this has made his Twitter account private.
I imagine that there is a code-red witch-hunt going on across the company to find this employee and give him some urgent HR "thought direction adjustment" training, or whatever the PC word for a bollocking is right now.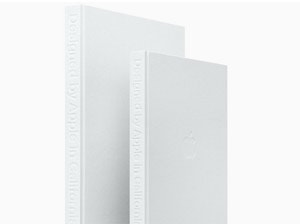 Good PR (again!)
In a complete switcharoo, let's go back to good PR and, once again, celebrate Apple. It released a new, erm, book this week and it retailed at a staggering $300, yet still got blanket good reports from the likes of Wired and Mashable amongst many others. The book celebrates 20 years of Apple's product design skills and is seen as a tribute to Steve Jobs.
And funny PR
Finally, this is neither good nor bad PR, just a funny media tale that caught my eye and something I am guessing that David Cameron wished he had been able to do during "Pig-Gate". Team China and
its government IT whizzes have been able to block people from using the search term "Kim Fatty the Third". Apparently this is a popular term that is used in China in reference to Kim Jong-un, the North Korean head honcho.
I can only imagine the search terms that the US IT team are trying to block in regards to Donald Trump.
Written by Andy Barr, head of 10 Yetis
Seen any good or bad PR lately? You know what to do @10Yetis on Twitter or andy@10Yetis.co.uk on email
If you enjoyed this article, you can subscribe for free to our twice weekly event and subscriber alerts.
Currently, every new subscriber will receive three of our favourite reports about the public relations sector.