GoodandBadPR: Airbnb's fishy prize vs Aldi's dirty biscuits
Good & Bad PR
3 minute read
Good PR
I'm awarding Airbnb and the Aquarium de Paris the good PR gong this week, for an idea that seems to have got everyone talking.
The idea is a simple one; a competition that will enable three winners to enjoy an overnight stay in one of the aquarium's tanks... counting sharks, not sheep, as they drift off to sleep. Now, before you think I'm suggesting that the winners would quite literally end up "sleeping with the fishes", they most certainly wouldn't.
A circular glass bedroom has been installed inside Aquarium de Paris' shark tank, accessed by a ladder and complete with a round bed; surrounded by three million litres of shark-infested H2O. 30 sharks counts as an infestation, right?
Anyway, the shark tank boudoir has a listing page on Airbnb which is where people wanting to win a stay in the unconventional bedroom can enter the competition to try their luck. They're being asked to describe themselves, where they're from and why they deserve a night with the sharks in 50-500 characters. Winners will be flown to Paris from anywhere in the world, so this is a totally sweet deal.
The deadline for entries is 3 April and the competition has sparked massive media interest. I've seen the story on CNN, Sky News, Metro, Mail, The Independent, The Drum and on plenty of other publications. Enough times for me to enter myself anyway, put it that way!
I've said it before; competitions are HARD to get media coverage for. Unless, of course, they're packaged in the right way and the prize is off-the-chart crazy, cool or unique. This most definitely cuts the mustard.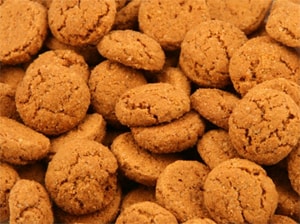 Bad PR
I love biscuits. I even love the snacks that pretend to be biscuits, like Jaffa Cakes. Actually, especially Jaffa Cakes. I'm also a fan of Aldi and somewhat of a convert to the discount supermarket chain. Today, these two loves of mine do not mix, because Aldi has announced that it is recalling various batches of the biscuits it sells, which are produced by Baketime.
Apparently, the products are being recalled over fears that "have been manufactured in unhygienic conditions" and could be contaminated by pests. Yummy. Biscuits from a dirty factory. Just what I'm always craving.
It's not just Aldi that sells the goods that have been recalled though, as they can also be purchased from Booker, Asvina and LBV. The "affected" biscuits include items like Aldi's Ginger Nuts and Cheesebakes, Happy Shopper's Chop Chip Cookies and Bestway's Mini Brownies.
Shoppers who've purchased any of the biscuits highlighted on the recall list are being urged not to eat them and instead return them for a full refund.
This is the second time in a week that Aldi has had a product issue. I recently read a story about a scandal surrounding some paint that was being sold by the budget supermarket, the colour of which was name "rapeseed yellow". That's all fine and dandy, but the problem is that this had been shortened to "rape yellow" on the lid of the tin. After a complaint from a lady who'd been the victim of an assault in the past, the story was picked up widely by the UK nationals and further afield.
Written by Shannon Peerless, 10 Yetis, @ShazzaYeti on Twitter
Seen any good or bad PR lately? You know what to do @10Yetis on Twitter or andy@10Yetis.co.uk on email.