GoodandBadPR: Adidas vs Pacquiao: Adidas wins!
Good & Bad PR
4 minute read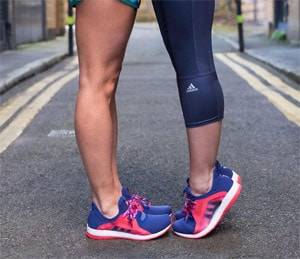 Good PR
Are you all ready to buckle up for a Valentine's-themed good PR? OK then, let's go...
A round of applause for Adidas for the brand's handling of homophobic comments on an Instagram post that the sports brand made over the weekend.
The image that was posted had the caption "The love you take is equal to the love you make" and appeared to show a same-sex couple wearing the same trainers leaning into each other for an embrace.
The picture has had more than 222k likes, but the reaction wasn't all positive and there were a few trolls who decided to use the post as an opportunity to share their homophobic views. The narrow-minded comments ranged from "Shame on you adidas!!! I'm going to Nike now" to "WTF Adidas? This day is for boy and girl, when they are a couple. Not for lesbians".
Adidas handled the situation brilliantly. In response to the Nike comment, Adidas simply posted a waving hand and kiss emoji to bid farewell to the troll. In reply to the boy and girl comment, a simple "No, this day is for LOVE. Happy Valentine's Day" from Adidas did the trick nicely.
As a result of the homophobic response to the Instagram ad and Adidas' awesome responses, this has turned into a positive story for the athletics brand and resulted in coverage on the likes of the Metro, Independent, LADbible and plenty of other media outlets around the world.
Shutting down the trolls was a fantastic way for Adidas to show its support for the LGBT community; something which the brand is passionate about. Recently, a clause was added into all of its sports sponsorship contracts, reading:
"Adidas acknowledges and adheres to the principles of diversity, as this is a central part of the Adidas group philosophy. Therefore Adidas warrants that this agreement will neither be terminated nor modified in case the athlete comes out to the public as a member of the LGBT (lesbian, gay, bisexual and transgender) community."
Well done Adidas. I salute you.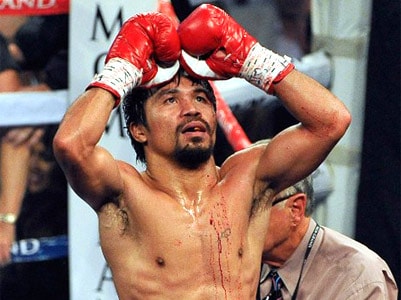 Bad PR
Before today, I was a fan of Manny Pacquiao. I stayed up all night to watch the boxer's big fight against Mayweather last year and was gutted when he lost. This week though, he has well and truly disgraced himself and probably lost a lot of fans in the process; me included.
The former world champion has caused quite the media storm for making homophobic comments during a broadcast on TV5, a major Filipino commercial television network. Pacquiao is a member of the Philippines house of representatives and is running for a senate seat in May's elections, which is what the TV coverage was for.
During his interview, the boxer spoke about his stance on opposing same-sex marriage, saying: "It's common sense. Will you see any animals where male is to male and female is to female? The animals are better. They know how to distinguish male from female. If we approve [of] male on male, female on female, then man is worse than animals."
In the case of the Adidas Instagram trolls and the anti-gay remarks made in comments, it's unfortunately not really a shock. The internet is full of idiots and there'll always be a few who jump at the chance to share their uneducated and prejudiced views. However, when an influential sports star expresses these kind of derogatory and discriminatory opinions, it's a massive disappointment.
Pacquiao is very vocal about his renewed Christian faith and when issuing an apology for his recent comments, said he was "just telling the truth of what the Bible says".
His views have caused a huge uproar from the public and the coverage has been vast, from the BBC and The Guardian to ESPN and Sky Sports News.
Along with the public, stars have reacted to the boxer's anti-gay remarks, including openly-gay Filipino comedian Vice Ganda and singer Aiza Seguerra who were, as you can imagine, not best pleased. There's now a call to voters to boycott the 37-year-old's political campaign.
It's quite clear that Pacquiao has lost a lot of respect and his reputation has been tarnished. It turns out this isn't the first time he has made homophobic comments either, which is even more damaging for the boxing superstar.
Written by Shannon Peerless, 10 Yetis, @ShazzaYeti on Twitter
Seen any good or bad PR lately? You know what to do @10Yetis on Twitter or andy@10Yetis.co.uk on email