GoodandBadPR: We're not sure about Greggs' campaign
Hello there PR fans, Andy checking in with the brickbats and brilliance from the world of public relations. I am going to BLOW YOUR MIND with my first choice and it is actually the first time this has been done.
Indifferent PR
I am going to give a brand new award today, called "Indifferent PR" (neither good nor bad) and it goes to Greggs and its decision to test a delivery service in Newcastle. If it works well in the land of "howay" then the company has vowed to (sausage) roll it out across the rest of the UK. The good side of this is that the company got blanket coverage for the story. The bad side is clearly that if Britain carries on pie-munching at the levels we have recently seen, then this will surely put a further strain on the long-suffering NHS.
In addition, Newcastle has gone through something of a rebrand in recent years, and is now, quite rightly, seen by many as a really advanced and successful tech and business hub (having visited the Ignite incubator unit, I can see why) and I do wonder how the local business and tourist organisations feel about the message that Greggs is sending. Great story, indifferently reacted to.
Good PR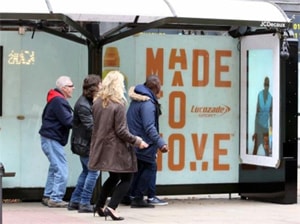 On to something far more healthy, I have loved the Lucozade Bus Stop fitness campaign stunt that has been doing the rounds on social media recently. I love this story because it demonstrates brilliantly how the media can be entirely cut out of a campaign. I imagine that the agency trying to sell the campaign into the nationals must have struggled to get it picked up with mainstream media. It was not an original idea and no doubt the media pushed back and mentioned this. BUT, the love that this campaign has had on social media, in particular via Facebook, has been brilliant.
It has appeared, organically, shared by my friends, on my own Facebook feed multiple times and when you look at the view numbers, they are through the roof. Don't get me wrong, I know a promotional budget has been used to kick this off, but my Facebook friends are a cynical bunch and don't share things easily. This is a really nice feel-good campaign that has almost gone unnoticed by the mainstream press, but still had great volumes of consumers watching it.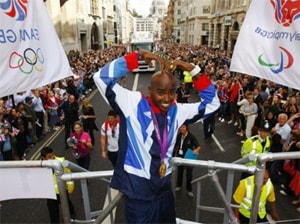 Finally, whilst the Team GB Olympic parade in Manchester was a bit of a media fail (it deserved better coverage) there was one shining example of great PR by the Transport for Manchester Comms Team and its Metrolink service. The team painted the Number 91 tram ('cos Team GB & ParalympicsGB won a staggering 91 golds combined yeah) GOLD.
Just the painting of the tram alone got Metrolink some nice local media mentions, but it also gave a wider social buzz online that helped add to the general wow-factor of the day.
After my time at Firstgroup I vowed to myself that I would never write positively about buses, trains or trams ever again in my lifetime. What higher accolade can I give Transport For Manchester than highlighting that it has shown me the way forward! I doff my hat to you!
Written by Andy Barr, head of 10 Yetis
Seen any good or bad PR lately? You know what to do @10Yetis on Twitter or andy@10Yetis.co.uk on email
If you enjoyed this article, you can subscribe for free to our twice weekly event and subscriber alerts.
Currently, every new subscriber will receive three of our favourite reports about the public relations sector.