Sweet success for Sacha Harland, Tom Hanks and Pepsi
Good PR
Sugar-free Sacha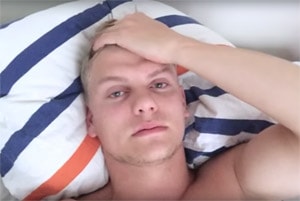 One of our good PR nominations of the day has to go to Dutch film maker, Sacha Harland, after his month-long quest to give up both sugar and alcohol. Going completely cold turkey, Sacha and his friend Boris recorded their month-long struggle, frankly discussing their withdrawal symptoms and support (or lack thereof) from friends. Eventually, the film culminates in a health assessment by a doctor, who advises Sacha that he has not only lost weight, but also improved his blood pressure and reduced his cholesterol.
Although this is not exactly a shocking result, healthy eating is a hugely popular topic. The commitment of Sacha and his friend to undergo the challenge for an entire month and show that it is possible to give up those vices we all know do us no favours is enough to garner the attention of international media. Sacha's name and face is spreading quickly around the internet, with the film hitting almost 3 million views at the time of writing.
Tom Hanks on Twitter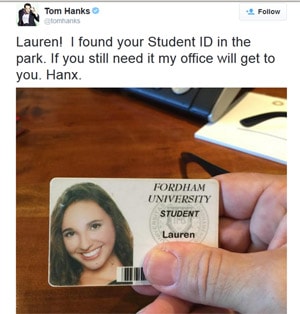 No doubt when Lauren lost her student card in the park, she was pretty cheesed off about it. Maybe, she hoped it would crop up somewhere. However, she probably never thought in a million years that that place would be on Tom Hanks's Twitter, but indeed that is precisely where it has reappeared.
Tom has actually tweeted a picture of the card in his own fair and famous hand, of course covering her surname because he's a thoughtful guy like that, saying that he found the card and if she needs it, his office will return it to her.
With over 7,165 retweets and 15,829 favourites, here's hoping Laura will be reunited with her card. And they say the power of celebrity is a bad thing!
Pepsi is Perfect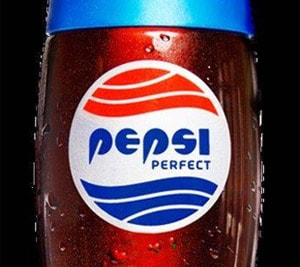 And one more good PR to boost your mid-week feeling, Pepsi is harnessing the undying love of Back to the Future fans by launching Pepsi Perfect, a version of the brand's popular fizzy drink which was featured in the film. The protagonist, Marty, travelled to "the future" – which was actually this month and this year as the film was released 30 years ago, and Pepsi Perfect was spotted during his stay.
The drink will be the regular Pepsi, in a special bottle design to recreate the props used in the film and there will be 6,500 available. The team is also launching an advert to further promote the marketing campaign with a retro, Back to the Future feel.
Bad PR
Tesco price drop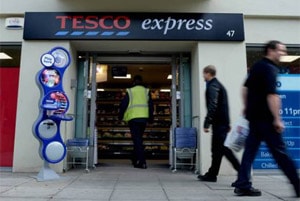 Tesco has reported a further drop in profits and, although £354 million wouldn't cause many complaints with most of us if it popped up in our bank accounts, the group's profit sum has actually dropped by 55% compared to earlier this year.
It's not hard to guess the cause behind its troubles, namely the stealthy invasion of the likes of Aldi and Lidl, whose blatantly aggressive marketing campaigns have been second-to-none; appealing to the money-savvy post-recession public, who are open to making brand sacrifices in order to hold on to their pennies a little longer – and readily complain over the increasing price of food, particularly when it comes to penny sweets (seriously!? The clue is in the name guys, what is all this 5p a sweet about?).
Sadly, in order to keep up with its discount competitors, Tesco has slashed prices and, along with the plans to raise wages to meet the new living wage of £9 per hour in April next year, things are looking bleak for the supermarket giant. Having said all that, the group is keen to emphasise that there are glimmers of hope among its poor stats, with transaction numbers creeping back up from the all-time low.
John West woes
The tinned food brand, John West, is under scrutiny today after a study has found that 98% of the fish sold are caught using methods which endanger other marine life, including dolphins, sharks and turtles.
Although the company has responded in the only way possible, promising that it will ensure 100% of the fish it catches will be harvested in a sustainable way by next year, Greenpeace has stormed to the headlines to shame the company into confessing that – at present – only 2% of its popular tuna catches use ocean-friendly methods.
Considering the tins are not exactly cheap compared to rival, dolphin-friendly brands and supermarket own offerings, John West is really up against it. Not only are consumers paying more for its products, but they are also funding damaging fishing practices. Undoubtedly as this message spreads, sales are likely to take a hit as animal-loving shoppers switch their preferences.
By comparison, Greenpeace praised supermarkets including Waitrose, Marks & Spencer, Sainsbury's, Tesco and Aldi for their dedication to providing customers with tuna fished through means which protect the ocean's inhabitants, alongside local workers and communities.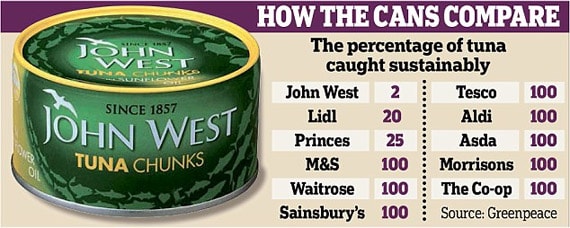 This week's GoodanBadPR was written by Leanne Bryan from 10 Yetis.
Seen any good or bad PR recently, you know what to do, @10Yetis on Twitter or andy@10yetis.co.uk on email
If you enjoyed this article, you can subscribe for free to our twice weekly event and subscriber alerts.
Currently, every new subscriber will receive three of our favourite reports about the public relations sector.