GoodandBadPR: Savvy cost-saving from Bargain Brand Food, costly error from Huggies
Good PR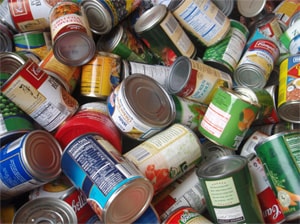 In our bargain-hungry culture, there's never such a thing as "too cheap" a deal. People are less wary of good offers and low prices now, with the "too good to be true" ethos sometimes going out of the window.
So, when 20-year-old Charlotte Danks from Newquay in Cornwall came up with the idea for her new venture, it was bound to be a big hit. The Bargain Brand Food outlet opened in the Cornish town five months ago, with Charlotte hoping to offer people in the local community who were short of money the opportunity to get their groceries for less.
Items such as fresh meat, tinned goods, dairy, pet food and even toiletries and beauty products can be found in the shop, which has been so warmly received that Charlotte is now hoping to open two further stores in Penzance and St Austell. Most items are on sale for just 25p, making it an even more attractive shopping location than the likes of the pound shops and other bargain stores. The priciest item in the store, a two litre tub of curry powder, is a *whopping* £2.50. Please, sense my sarcasm. Basically, everything is ridiculously cheap and it's awesome.
I'm sure you're wondering how Charlotte is able to sell the items so cheap. Well, if you haven't seen the story floating around already, it's by getting her hands on goods that have been rejected by supermarkets due to sell-by dates, incorrect/poor labelling or damaged packaging. The goods beyond their sell-by dates are still perfectly legal to go on sale, because they are still well within their use-by dates. Apparently, these items would just end up in landfill if Charlotte wasn't taking them off their hands.
The savvy entrepreneur built relationships with the distribution centres that supply the supermarkets, which is how she was able to arrange to take the unwanted products. She claims she is making very little money because she only buys items for about 5p less than she sells them for in her store.
It's a fantastic idea and one that has been very well received. Not only is she doing her bit to help cut down on waste, but by providing people with a more viable discount shopping experience, she is also helping people to get by in tough economic times.
Almost every national newspaper in the UK has run something about the Bargain Brand Food outlet, along with the majority of titles in the south west. Nice work Charlotte!
Bad PR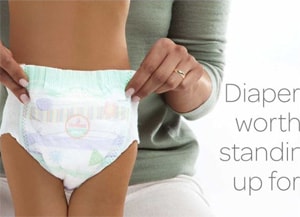 The dreaded "thigh gap" is more likely to come up in a conversation about bikini models or the Kardashians than one about babies, obviously, but a potential faux pas by nappy and baby wipe brand Huggies has changed all of that.
A user on the social platform Reddit shared a screenshot of a Huggies advert with the question "Is it just me or did this Huggies ad photoshop thigh gap on a toddler?"
Other people agreed that something wasn't quite right with the image, with another saying "lots of skinny babies out there, but with this photo the legs look fatter further down".
Hmm. But why oh why would Huggies do this? Well, there is another potential explanation. Some other people believe that the nappy could have been photoshopped onto the baby, which makes it look a little strange and creates the odd illusion of a thigh gap.
Personally, I don't think Huggies intentionally did this. If anything, the ad designers may have just been trying to show the fit of the nappy clearly, leading the person editing the image to accidentally create this bizarre looking picture.
However, there's a gap (see what I did there?) in this theory, given that Huggies claims it never uses photoshop for its ads: "We always use real-life customers and users of our products and do not airbrush the bodies of the babies in our advertising and photography. All babies are different. We look to celebrate those differences and everyday real-life tests and messes in our photography and communication."
So, everyone's just a tad confused. Whatever the case is with this slightly bizarre photo, Huggies is looking like the bad guy in all of this and people are pretty mad. Further to the conversation starting up on Reddit, media outlets like the Metro, Daily Mail, Yahoo!, CBS, AOL, The Sun and many others around the world have picked up on the story.
No doubt there's been some serious fire fighting in the Huggies press office this week.
Written by Shannon Peerless, 10 Yetis, @ShazzaYeti on Twitter. Seen any good or bad PR recently, you know what to do, @10Yetis on Twitter or andy@10yetis.co.uk on email.
If you enjoyed this article, you can subscribe for free to our twice weekly event and subscriber alerts.
Currently, every new subscriber will receive three of our favourite reports about the public relations sector.