GoodandBadPR: Nurofen feels the pain
Good PR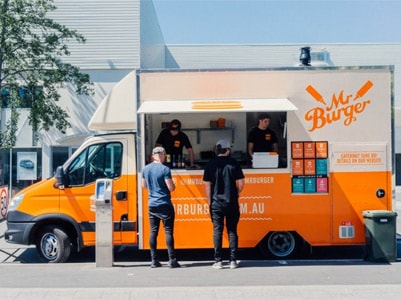 I love a good 'change your name and get free stuff' PR stunt. They never really get old. A burger chain in Australia has managed to get a lot of media love after announcing that it was pledging to give free burgers for life to anyone willing to formally change their last name to Burger.
The burger chain is called Mr Burger, which is why this stunt works so well. Every person willing to undergo the name change will forever be known at Mrs or Mr Burger... a walking, talking, human advert for their brand.
The Melbourne-based restaurant has vowed to provide the free burgers to the first 10 people who legally change their names and can provide the documents to prove it. Mr Burger is even offering to cover the cost of the name change and the offer will entitle anyone doing so to one burger a day for the rest of their lives, or for as long as they keep their name as Mrs or Mr Burger.
The story has been picked up by Mashable, the Daily Mail, Metro, loads of Australian press (as you can imagine) and plenty of other titles.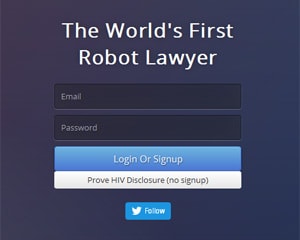 In other news, the "World's First Robot Lawyer" (as it calls itself) has helped people to overturn 160,000 parking tickets in London and New York in just 21 months; thought to have saved people around £3m. www.DoNotPay.co.uk was created by 19-year-old Joshua Browder, a London-born Stanford University student.
Users log on to the site and answer a series of simple questions which help to guide them through the appeals process, such as whether or not parking signs were clearly visible and such like. It's completely free to use and boasts a success rate of 64%. In a nation divided by the Brexit result, at least we can all unite in our one, common hatred... parking ticket brandishing traffic wardens. So, it's no wonder that the site has become so popular and appeared on the likes of The Guardian, Mail Online, Metro, Forbes and the Wall Street Journal. Very, very nice.
Bad PR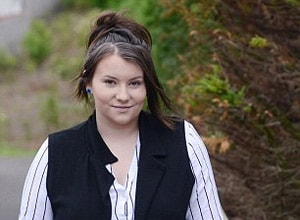 A restaurant in Scotland has received a barrage of bad press this week after one of its former employees, 18-year-old Erin Sandilands, won a sex discrimination case against her ex-boss there.
Cecchini's bistro in Ardrossan, Ayrshire is owned by Anthony Cecchini. He allegedly told Erin to put on a skirt and make up to make her 'easy on the eye'. When she complained about this, she was told her services were no longer required, so she took her case to an employment tribunal and has been awarded a £3,500 pay out for hurt feelings and lost earnings.
The judge Claire McManus said that she found Erin's evidence to be 'entirely credible' and felt that the comments were discriminatory because Erin was female and her boss would not have made such comments to a male employee.
This makes the restaurant owner look truly awful and will no doubt have some lasting impact on his business. He plans to appeal, but I have a feeling he won't have much luck. The news has appeared in the Metro and also across the Scottish media.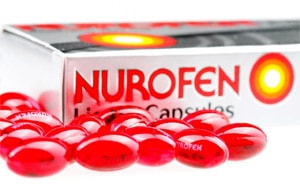 Another example of bad PR this week involves Nurofen, manufactured by Reckitt Benckiser. The Advertising Standards Authority has banned one of the TV adverts for the painkiller, which featured misleading claims about it being able to target back and joint pain. The advert for their "Nurofen Joint and Back" shows a woman taking the pills and an anatomical image showing the medication moving down her body and into her back to target the pain.
However, courts found that Nurofen's pills that claim to target certain types of pain actually contain the same ingredients, so one type is no more effective at tackling certain pains than another. I've also just seen another story on City AM which says that Nurofen is the most overpriced over-the-counter medication! So, not a great week for the brand!
Written by Shannon Peerless, 10 Yetis, @ShazzaYeti on Twitter
Seen any good or bad PR lately? You know what to do @10Yetis on Twitter or andy@10Yetis.co.uk on email.
If you enjoyed this article, you can subscribe for free to our twice weekly event and subscriber alerts.
Currently, every new subscriber will receive three of our favourite reports about the public relations sector.