GoodandBadPR: It's all about that waist for Meghan Trainor
Good & Bad PR
4 minute read
Good PR
Meghan Trainor, of All About That Bass fame, did something very clever this week. Well, I think so anyway. I was driving to work when I heard the news on Radio 1; that she'd pulled her own music video on the grounds that her label had digitally altered her waist to look smaller than it really was. The 22-year-old singer was not a happy bunny.
She made the announcement, all guns blazing, that she'd decided to take the video for her new song 'Me Too' down off the internet after realising that the footage had been Photoshopped. She told fans via Snapchat... "My waist is not that teeny, I had a bomb waist that night, I don't know why they didn't like my waist, but I didn't approve that video and it went out for the world, so I'm embarrassed."
However, it's since come to light that she did approve the video, but then later realised the edits that had been made to her figure. The thing is, I'd bet money on the fact that this whole thing was nothing more than just a clever ploy to get people to listen to her new song, watch her video and potentially buy her new album Thank You which *coincidentally* is being released on 13 May.
As soon as I heard the pop star talking on the radio about pulling her own video off the internet, I smelled a rat; a big PR-savvy rat. The media coverage of the whole "the video is live, now it's not, now it is again" incident has been vast; ABC News, Daily Mail, E!, USA Today... the list goes on and on. Personally, I applaud her for such a clever (not to mention easy) marketing stunt.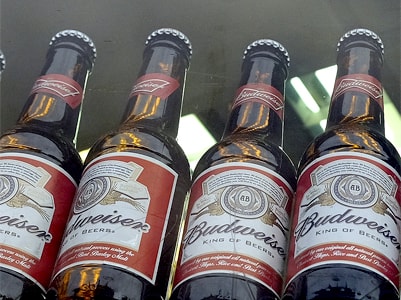 Next up, Budweiser has renamed its beer "America" and has attracted masses of media attention in the process. Why has the beer brand done this? Well, the rebrand will only run from May to November and allegedly aims to capture the spirit of patriotic Americans given the various events taking place over the coming months, such as the Olympics, US election and Copa America Centenario.
The Belgian-Brazilian company seems to have ruffled a few feathers in the process, but it's largely been a clever move that has landed the brand coverage on the BBC, FT, The Guardian, Wall Street Journal and hundreds of other titles. Nice.
Bad PR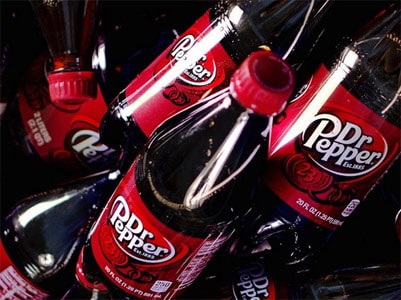 As a food or beverage brand, the last thing you'd want is for news to break that somebody had found a dead animal in a product of yours that they'd bought; but when three-year-old Kayden Graves from Katy in Texas took a swig from the bottle of Dr Pepper that his granddad John had bought for him only to spot that there was a three inch rat inside, the news was bound to spread pretty fast.
Before you get any ideas, I don't think the grandpa put the rat in there as some kind of hilarious prank on his grandson (but, hey, you never know). The toddler had apparently already drank about half of the bottle when the discovery was made and he's now undergoing tests to check that he hasn't picked up any nasty diseases from the incident.
A spokesperson from the brand said that it's virtually impossible for anything to get inside the bottle and of course there's always the chance that the family could've set the whole thing up (again, not for #bants or anything). When the family got in touch with Dr Pepper, the drinks brand wanted to run some tests to investigate further and offered to send a courier to retrieve the bottle and its grim contents, but the family declined; a decision which I think it pretty wise, because the bottle could've mysteriously vanished into thin air once collected. However, the fact they won't hand it over could perhaps mean that something fishy is going. Still, that won't stop the negative stories rolling in thick and fast.
The pictures are pretty nasty and this has probably caused a fair few headaches in the Dr Pepper comms department.
Written by Shannon Peerless, 10 Yetis, @ShazzaYeti on Twitter
Seen any good or bad PR lately? You know what to do @10Yetis on Twitter or andy@10Yetis.co.uk on email.