GoodandBadPR: Half-baked PR for Bake Off
Well hello there, take my hand and let's saunter through the previous week's good and bad PR. Fear not, it is not too heavy this week, in fact, I kind of miss hearing about politician's vices.
Bad PR
Bake off and away
Shall we shake this up a bit and do Bad PR first, messing with your mind right? It has to go to Love Productions, the money-grabbing makers of Britain's favourite Octogenarian-focused, cake-making show. The Great British Bake Off has risen from the BBC and soufflé'd on over to Channel 4. Since the story broke it has been a soggy bottom of a story, public-relations wise. It seems that Love Productions had never heard of the golden rule of internal communications; tell the staff the story before they read it in the news.

The two main presenters went public with their intention to leave because of the shift in channels and it looks like the show itself is crumbing at the edges, at least it appears to be to the average Joe who is watching.

Of course, we all know that the BBC put this story in the media oven, or at least made sure it got out and painted itself as the cash-strapped ex, pining for their lover to come back. As I type it is yet to be known if the icing on the cake for the BBC will be that Paul Hollywood and Mary Berry stay or go. Watch out for a new BBC cake baking show to be announced shortly, no doubt with Mel and Sue presenting.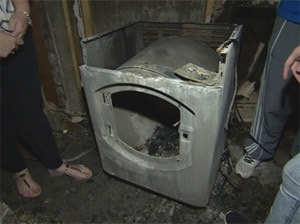 Hot driers
I should declare that I have a vested interest in the next Bad PR story, I have one of their tumble driers, step forward Whirlpool and Hotpoint.

So, the old news bit; their tumble driers catch fire, the companies are not prepared to stump up the money needed to do a full product recall. If you do have one of their machines you face a 12-month wait just to get one of their engineers to come out and replace the bit that catches fire (and breathe, you can sense my rage yes?).

The story has come back because of a parliamentary debate and the fact a tumble drier caused a fire in an 18-storey block of flats in London last month. The most recent fire data (presumably from the Fire Brigade or Office of National Statistics) states that five tumble driers a day are catching fire. Whirlpool is clearly lobbying hard behind the scenes and I was astounded to hear some politicians saying that, given there are approximately 5m tumble driers in operation in the UK, the actual amount of fires is relatively low. These politicians represent us don't forget, very kind of them to say the risk is OK.

The bottom line, the product can kill people and as such it should be recalled. This is a prime example of not just Bad PR but also of lobbyists carrying out underhand campaigns that have little regard for human life.

The one area of this story that really caught my eye though was the brand has been emailing consumers to say, and I paraphrase, "if you don't want to wait 12 months for your machine to be fixed, why not buy another one at a discounted price". Trying to profit from an epic operational fail, via an upsell, is a new low for a global brand.
Good PR
We shall now end on a high note and have a look at some of this week's Good PR.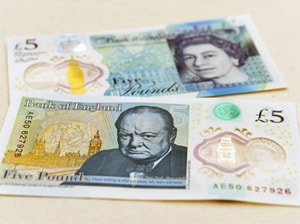 Flashy plastic
First up, Good PR for the £5 note as its launch may have triggered Piers Morgan going to prison at last. Imagine that, after all he has been accused of doing, phone hacking, insider trading, making us watch Cheryl NotSureofHerSurnameAnymore forcing herself to cry on his show, he could be going down for destroying legal UK tender. He bit the new note to try and destroy it, he succeeded, and this is a criminal offence apparently. OK, so the prison element may have been added by myself for comedic purposes, but fingers crossed.

The £5 note launch was a huge success and has dominated the media this week. Kudos to the public relations team at the Bank of England and the Royal Mint.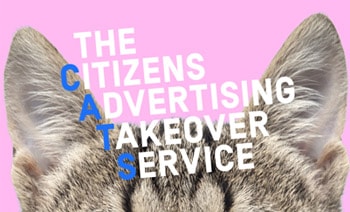 Cats rule
Finally, how can I end without mentioning the collective who got together, created The Citizens Advertising Takeover Service (CATs – love it), launched a Kickstarter campaign and raised around £23k to take over as many London Underground adverts as it could and replace advertisements with pictures of cats?

Very simple, pure genius and a true media magnet. Good PR goes to James Turner, the founder of the CATs group. We in PR-land salute you sir!
Written by Andy Barr, head of PR agency 10 Yetis
Seen any good or bad PR lately? You know what to do @10Yetis on Twitter or andy@10Yetis.co.uk on email.
If you enjoyed this article, you can subscribe for free to our twice weekly event and subscriber alerts.
Currently, every new subscriber will receive three of our favourite reports about the public relations sector.