GoodandBadPR: Bad PR of the week has to be Allardyce
Good & Bad PR
4 minute read
Good morning PR fans. I am stationed in Hong Kong and China this week, on a client trip with Lee Kum Lee (sauces), and very much enjoying the various cultures. Fear not though, one has kept one's ear to the ground in order to keep track of what is going on in Old Blighty for this week's Good and Bad PR.
Bad PR
There can only be one Bad PR this week, poor old Mr Allardyce. Well, actually, is he "poor old" or is he just bloody stupid? I was given his book as a present this year (no, really) and throughout it you can sense a chip on his shoulder about not getting the England job earlier? in his management career, but also how much he really wanted the role.
Fast-forward to this week's sting operation by the Daily Telegraph and the general Joe on the street seems divided as to whether he should have been sacked or not, with the "fire him" camp probably slightly in the lead. Whilst this story ticks the bad PR box for British football in general, the way that all the parties have handled the public relations fall out has actually been really impressive.
None of the usual dilly-daddling from the Football Association, it acted swiftly and seemingly decisively. Even Big Sam handled himself brilliantly by issuing a short statement apologising and showing real remorse before jetting out of the UK in order to keep hunkered away from the media storm that will ensue. Some in the media are saying that Allardyce got what he deserved and this makes me think that more may come out about him personally when the dust has settled, so you never know, he may reappear in this column in the future!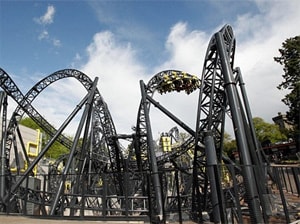 Merlin get the brickbat as well this week, courtesy of the £5m fine for the Alton Towers roller-coaster crash. There is an old saying in the PR world "you can't polish a turd but you can roll it in glitter" and this would be my assessment of its overall PR around this crash.
Many, including myself, raved about the way the CEO of Merlin, Nick Varney, handled the super-aggressive interview he had with Kay Burley, but behind that veneer was an operational side of the company that was just shocking. It turns out the company had a bonus scheme for staff that was linked to roller-coaster down times and as such the staff felt pressured to keep rides going, in this case, even when faults were flagged up. This, combined with other health-and-safety failures has led to Merlin now getting a second round of battering in the media.
A good lesson for public relations teams that are defending tough situations; make sure that the operational reality is as good as you are going to claim it is when speaking to the media.
Good PR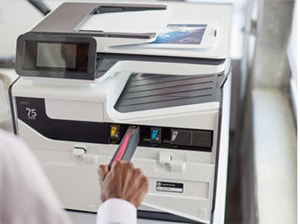 On to Good PR and HP printers has had a bit of a bounce back this week after a torrid few weeks with Ink-Cartridge Gate. It sent a software update to all of its printers, globally, that stopped them from working if HP printer ink was not used. WTF!?
After insisting that this was all to do with protecting consumers from counterfeit goods and after a rather large campaign of general moaning by consumers (quite rightly) the company has backtracked relatively quickly, in just two weeks.
It is hard for such a big company to backtrack in a dignified way and HP has managed this fairly well via a classic Crisis Comms 101 of an apology, a promise of an investigation into the situation and then a further promise to get the printers back to how they were in the first place. We will gloss over the fact that the "upgrade" to go back to how the printers were is actually optional and not a pro-active forced update!
And finally… Google has had a good week in PR terms. The search-engine-optimisation departments of companies around the world had a slight bum-clenching moment when the search giant announced that one of the key algorithms (Penguin) was being updated and this resulted in a digital ton of tech coverage. Added to this Google then announced it had updated its translation service and it feels it is now just as good as human translations, once again, the digital media has gone into a spin of excitement with the world's biggest titles, including Wired, going to town on the story. Go Team Google!
Written by Andy Barr, head of PR agency 10 Yetis
Seen any good or bad PR lately? You know what to do @10Yetis on Twitter or andy@10Yetis.co.uk on email