GoodandBadPR: Bad Bieber!
Good PR
I sometimes wish I had a restaurant or gastro pub as a client so that I could come up with all sorts of creative foodie ideas for the menu that were a PR dream (hint hint). So, when I saw a story this week about the 'Ultimate Roast Dinner Burger', my first thought was 'genius' and my second was 'why am I vegetarian again?'. I jest! Animals and stuff, obviously.
Looking into who the clever clogs behind this simple and effective PR idea was, I soon found that it was a bar in Liverpool called Seven Zero One. The establishment's Sunday Roast Burger contains a beef patty sandwiched between two Yorkshire puddings, with carrot and pea purees, parsnip crisps and roast spuds. Oh, and let's not forget the gravy. Lots of gravy... the 'moist maker', if you will, as the wise Ross Geller from Friends once spoke of.
This isn't the first of its kind, technically speaking; The Potting Shed in Beverly put a Yorkshire Pudding Burger on the menu back in September, for example, but that one just switched a normal bun for Yorkshire Puddings and it had cheese in it. I'm not entirely sure how I feel about that.
Seven Zero One's efforts have paid off splendidly, with its Sunday Roast Burger getting featured by the Metro, Mirror, Mashable, loads of catering/hospitality press and the all-important Liverpool Echo, the local rag which I'm sure will be the one to get people queuing at the door to try this culinary creation.
Nice work to all involved!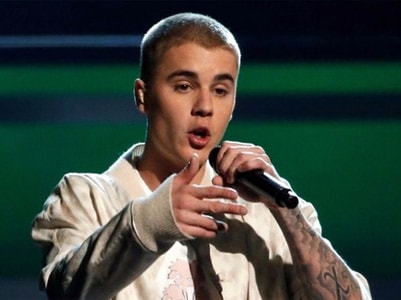 Bad PR
Justin Bieber; two words that make teenage girls everywhere screech with excitement, whilst the rest of us roll our eyes at the bratty pop star's behaviour. His music is good, don't get me wrong. Like, annoyingly good. He, on the other hand, is what some might call a diva.
There's nothing like a mega dose of global fame to make a person morph into somebody unpleasant and, unfortunately, it seems there's no longer any sign of the nice, young lad that used to busk on the streets in Canada.
Evidence of Bieber's inflated sense of self-worth (too harsh?) hit the headlines this week, after he stormed off stage during a performance in Manchester. In the last of his three shows in the northern city, as part of his world tour named 'Purpose', he addressed his screaming fans by saying: 'I appreciate all the support, I appreciate love I appreciate the kind things. But the screaming in these breaks has got to stop. Please and thank you. I don't think it's necessary when I'm trying to say something and you guys are screaming.'
But the fans kept on screaming, so he literally mic dropped (not in the good way) and stormed off stage. Some fans booed as he walked off in a strop, showing that perhaps he can't get away with anything after all.
Last week, at a gig in Birmingham, his behaviour was no better. He branded fans 'obnoxious' for screaming and said they needed to find 'another way to express themselves'. Riiiiiight. The only trouble is, it's these very screaming fans that he's berated over the last couple of weeks who have made him the success he is today. Without his hoards of screaming fans, he'd be right back busking on the streets, posting videos on YouTube.
Obviously the Beliebers are a hard crowd to shake off, so I don't think he'll have lost too many as a result of his behaviour. Should he have? I think so. If I liked him, it would certainly have made me like him a lot less if he spoke like that when I was front row at one of his gigs.
He's only 22 and so I do worry about the lad. They say you can never have too much of a good thing, but I think the exception to that is sometimes fame. His recent on-stage tantrums have been covered wide and far by the media, with even the fine folk over at the Beeb/Bieb (the BBC! See what I did there?) mentioning his outbursts.
Oh Justin, when will you learn that this kind of behaviour does nothing for 'Brand Bieber'? My guess? Never.
Written by Shannon Peerless, 10 Yetis, @ShazzaYeti on Twitter
Seen any good or bad PR lately? You know what to do @10Yetis on Twitter or andy@10Yetis.co.uk on email
If you enjoyed this article, you can subscribe for free to our twice weekly event and subscriber alerts.
Currently, every new subscriber will receive three of our favourite reports about the public relations sector.