GoodandBadPR: Asda and Toy Planet win
Good & Bad PR
5 minute read
Good PR
Fair play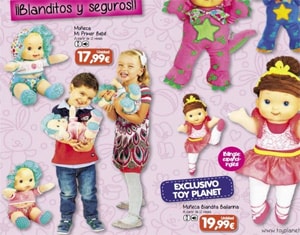 The topic of gender stereotyping in the children's toy market has been a much-debated one. Many brands and products have been dragged over hot coals in the media for suggesting, however subtly, that certain toys and play sets are for girls or boys only. Remember the pink Lego fiasco? People did not react well to that, questioning why girls would need the Lego bricks to be pink for them to enjoy playing with them.
So, bravo to Toy Planet in Spain for bucking this gender stereotype trend by producing a catalogue which is totally gender neutral. Depicting girls playing with tool stations and dinosaurs and boys pushing prams and cuddling dolls, the catalogue features none of the gender stereotypes we're used to being faced with when we scroll through toy retailers' websites or nip into Argos at Christmas time to try and find gift ideas for our little ones.
A kid's gender doesn't define what they will and won't enjoy playing with. I actively wrestled my elder brother's toys from him as a youngster and forced him to share them with me, all because I wanted to play with cars and Action Man just as much as he did. I asked for a BMX scooter for my 9th birthday and definitely played with that more than I did the Barbie dolls I received the same year.
Toy Planet said that the catalogue idea came off the back of the hugely positive reaction to gender-neutral images it uploaded to its social media accounts; similar to the ones now featured in the catalogue. The retailer has 200 stores around Spain and a website, so this idea is bound to give the brand a welcome boost in sales in the run up to Christmas (aka the busiest time in the toy calendar).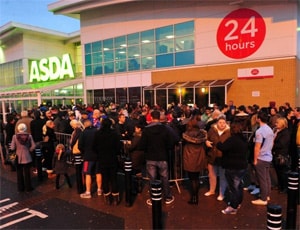 Happy Friday
Another story that's hit the headlines this week surround's Asda's decision to back out of the Black Friday sales that the retail giant is so renowned for running on the famed annual discount date. Whilst this could have been a monumental mistake, resulting in a huge backlash, it has actually turned out to be a clever move for the brand.
Press coverage has been largely positive, with many people urging other retailers to consider doing the same. Why? Well, for one thing, shopping in the Black Friday sales is dangerous. Seriously! Last year Asda was criticised by police for its poor handling of the sales, which historically follow Thanksgiving Day in America. Shoppers have been known to have full on fist fights in the aisles as they scramble to be the first to get their hands on the cheaper goods.
Asda says it will be investing £26m into savings across the whole of the festive season, rather than concentrating on one day of super-sales on Black Friday. The supermarket giant says "... this year customers have told us loud and clear that they don't want to be held hostage to a day or two of sales." All in all, this is a sensible move that has been welcomed by the media and shoppers alike. Of course, there'll be the die-hard bargain hunters that will be shaking their fists at the bigwigs of Asda who made this decision, but it's been a good one for the brand.
Bad PR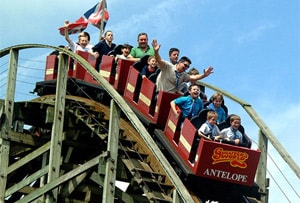 Gulliver's troubles
Gulliver's World theme park in Cheshire has a problem on its hands, during what has been a terrible period reputation-wise for rollercoaster attractions in the UK. A 17-year-old girl named Emma Neild is suing the theme park after claiming that the whiplash she allegedly suffered following a ride on the Antelope rollercoaster was the reason she is now confined to a wheelchair.
The teenager took a ride on the rollercoaster at the theme park in April 2011 when she was 12-years-old. She claims that she suffered spinal cord injuries from her head being whipped back and forth during the ride and that she was in hospital for five months afterwards; six weeks of which she spent at a spinal injury unit where doctors diagnosed her as being paralysed from the waist down.
Gulliver's World has denied that the theme park is to blame and that the link between Emma's injuries and her ride on the Antelope would be contested. Lawyers are attempting to claim damages from Gulliver's World for Emma and claim that the seats and belts on the ride were not safe enough for a child of her small size, even though she passed the minimum height requirement at the time. The injuries were allegedly caused by the effect the G-force had on Emma's head movements and lack of sufficient head restraint for her size, according to her lawyers.
After the incident that took place at Alton Towers with the crash on the Smiler rollercoaster, people's faith in rides at theme parks is going to be faltering. This isn't the first time Gulliver's World has been pulled up on the safety of its rides; in 2002 a 15-year-old girl feel 30 feet from a Ferris wheel and died in hospital two days later from the injuries she sustained. The theme park was fined £80k for failing to ensure a person's safety and not carrying out risk assessments.
This new incident has been highlighted by most of the national newspapers this week, amongst other media titles, meaning that people are going to be wary of the theme park's rides from here on out. Ticket sales will no doubt be affected and the damage to the attraction's reputation has already been done, no matter what the outcome of the lawsuit.
Written by Shannon Peerless, 10 Yetis, @ShazzaYeti on Twitter.
Seen any good or bad PR recently, you know what to do, @10Yetis on Twitter or andy@10yetis.co.uk on email.