All hail Otto the skateboarding dog!
Good & Bad PR
4 minute read
Good PR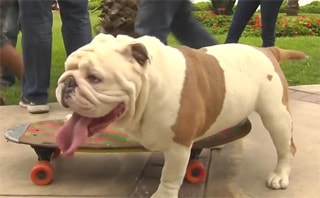 There are some PR campaigns that do so well, that other PR people can only look on with nods of approval and admiration. Then there are the campaigns that do even better than that and everyone gets a tad jealous that they didn't have the same success with their own campaigns.
The latest Guinness World Records Day, which took place on Thursday 12 November, was so awesome that you're bound to have heard about it already; but I'm going to tell you all about it and why it was so great anyway. This brand awareness day was established way back in 2004, to mark the date on which Guinness World Records became the world's best-selling copyright book.
Now, it's somewhat of a global celebration of weird and wonderful world-record attempts. This year, Guinness World Record Day received a huge amount of media coverage. Did you see Otto the skateboarding bulldog who broke the "longest human tunnel travelled through by a skateboarding dog" record (uh huh, that's a thing guys)? Chances are, you did. I've come to the conclusion that he should probably hold the record for cutest/best dog in the world too.
The video of Otto travelling 30m through a human tunnel (not as sinister as it sounds, honest, just people standing with their legs split apart) quickly went viral, receiving millions of views. As well as that successfully adorable record attempt in Lima, Peru, somebody in the UK set the record for the tightest parallel park in reverse into a space just 34cm longer than the car. Skills.
In Japan, Katsumi Tamakoshi achieved the fastest 100m on all fours (15.8 seconds, FYI) and yes, it did look as bizarre as it sounds. Another highlight of this year's Guinness World Records Day happened across the pond in the USA, where the Harlem Globetrotters achieved a number of amazing basketball-related records.
Coverage for the day and related record attempts could be found on BBC News at 6, BBC News 24, Sky News, Channel 5, ITV, The Guardian, Daily Telegraph, Daily Mirror and just about everywhere else you could think of too. This, added to the fact that the Guinness World Records' 60th anniversary in August generated a huge amount of media interest, means the brand has had a belter of a year PR-wise.
Guinness World Records Day took media exposure to a peak level during what is the key sales period for the annual book that is released, so timing couldn't have been better. Congratulations to all involved, including Doug Male, a PR Manager on the in-house team.
For those of you who want to see him again (I know you all want to), here's Otto the skateboarding dog...
Bad PR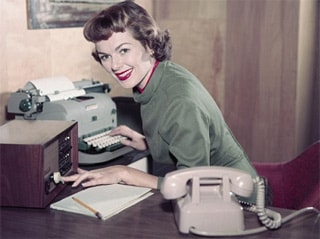 This week, someone I follow on Twitter shared a job advertisement on LinkedIn, telling people to scroll down to the very last line of the description. Intrigued, I dutifully did exactly that and I was shocked by what I was reading.
Vestra Inet, a web development company based in Toronto, was on the hunt for a content writer and SEO specialist, with "superior organizational abilities", "computer talent" and '"writing talent". Sure, all of the above are the norm when looking at expected traits of a job applicant.
However, reading a bit further down is where it all gets just a little bit murky. The very last line of the job advert reads "Please note that the position involves filling in the responsibilities of a receptionist, so female candidates are preferred." Uhhh, what?
Oh hang on, silly me. I forgot that only women can be receptionists. Big strapping men couldn't possibly be expected to answer the phone and file documents; that's so beneath them. No, wait; this isn't 1950 is it?
The company's LinkedIn profile is now littered with comments from people expressing their outrage at the gender preference clearly stated in the job ad and people on social media, particularly Twitter, were angry about the whole thing.
As stated by the Ontario Human Rights Commission, it is illegal to discriminate against groups either directly, or indirectly, in job advertisements. I guess Vestra Inet didn't get the memo.
As all the drama was unfolding, the company issued a statement on Twitter saying "Vestra Inet did not mean to discriminate against any particular gender or group in our job ad. We believe in promoting diversity." Hmm, well it has a funny way of showing it. There's also a longer and more wordy statement on the company's LinkedIn page.
A quick Google search of the company's name will bring up a whole load of angry articles about Vestra Inet's stupidity with regards to publishing the job ad with that line included, so it's been a very bad week PR-wise for the tech firm.
Written by Shannon Peerless, 10 Yetis, @ShazzaYeti on Twitter.
Seen any good or bad PR recently, you know what to do, @10Yetis on Twitter or andy@10yetis.co.uk on email.