Good and Bad PR: Get Christmas in a box!
Good PR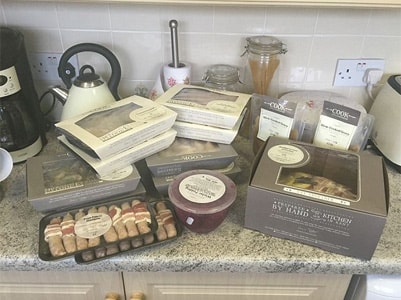 The countdown to Christmas is well and truly underway with panic setting in that many of us still have presents to buy, the Christmas food shop to do, and some of us (hangs head in shame) STILL have to put up our decorations. There's just not enough time in the day to get everything done that needs to be done.
So what would you think if I told you that you could buy "Xmas in a box" instead of having to do a big shop for your Christmas dinner?
Admittedly it would cost you slightly more to purchase this box full of food, but it takes the stress out of having to scour the supermarkets for your turkey, your veg and a delicious dessert that everyone is going to be happy with. And we all know that you can't find all of that in one place, not at this time of year. So the trek around numerous supermarkets gets underway.
Companies such as Marks and Spencer, cookfood.net and Field and Flower are all offering their own take on the "Xmas in a box" feeding between two and eight people and costing anywhere up to £130. But, can you really put a price on not being stressed and having everything in one box?
This is great for those who need to reduce their stress levels a little over the festive period, or simply don't have the time to be going from store to store to ensure they have everything they need. And each box is different, so you have so much variety to choose from.
Bad PR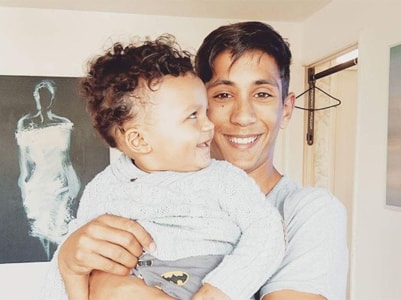 Today's bad PR is going out to a Canterbury-based Londis store in Kent.
15-year-old Jay El-Leboudy wanted to make himself some money in the lead up to Christmas in order to purchase Christmas presents for his family and friends. His mum was (at the time) friends with the store owners of a Londis store who agreed to take him on – firstly on a one-week trial basis and then as a part-time employee. It was agreed that he'd be paid for his work, so he took the job.
Ten weeks after beginning work at Londis, working two evenings shifts per week 5:30pm to 9:00pm, when Jay enquired about his wages he was told he wasn't being paid as he was there as a volunteer.
Firstly, since when do small chain shops take on teenagers as "volunteers"? I've personally never heard of anyone volunteering their time in shops like this. And secondly, why was he working evenings instead of weekends in the first place when under-16s aren't allowed to work past 7pm?
The store owners are standing by this and refusing to pay Jay, which is disgusting considering verbal agreements can be upheld in a court of law if someone (aka the store owners) decide to breach the agreement.
On the plus side though, Jay's mum, Zoe Buckwell, has set up a "Go Fund Me" page for Jay with a target of raising £30 for him to at least be able to afford a couple of small Christmas presents. I checked the page at 4pm on Wednesday the 9th and the total raised so far stood at £2,152. Well, that's more than enough to cover Jay's Christmas presents now – fair play to the kind citizens who donated to Jay's cause.
Written by Samantha Summers, 10 Yetis Digital
Seen any good or bad PR lately? You know what to do @10Yetis on Twitter or andy@10Yetis.co.uk on email
If you enjoyed this article, you can subscribe for free to our twice weekly event and subscriber alerts.
Currently, every new subscriber will receive three of our favourite reports about the public relations sector.