Five stars for TripAdvisor but no stars for NICE and Paul Hollywood
Good & Bad PR
3 minute read
I go on holiday for one week and the country seems to have gone mad, well, at least in the world of public relations campaigns.
Bad PR of the week

Not so nice

Let's first of all look at the bad side. I can imagine that the PR bods at NICE (The National Institute for Health and Care Excellence) were sat having a brainstorming session about trying to raise NICE's profile when they hit upon the idea of telling doctors to be nice to the fatties. Now, I am a fairly chunky guy, lost a bit of weight over the last few years in order to reduce my body fat ratio from the same level as a pork scratching down to the equivalent of a Double Decker chocolate bar.

As a fatty on the bumpy road to recovery I, along with every other weightily challenged person out there, know that the key to losing weight is eating less, and exercising more. Yes, I know, I am practically a doctor with that kind of insight.

I don't need a professional to mince their words or dance around the issue under some new NICE guidelines. I don't need them to "adopt a respectful, non-blaming approach", in fact, a bit of a home-truths session may help.

To me this smacks of another lefty, namby-pamby policy, aimed more at gaining some column inches and profile. The story got good coverage, but I suspect myself and my fellow fatties probably just thought "f**k you" when the story broke.

Poor old Paul
Moving on to the world of publicists, what is Paul Hollywood's thinking? I know it is ironic given my first story, but I don't actually watch the baking show he appears on. Strictly Bake on my Ice or something?

Essentially, he has done a few interviews recently bemoaning the stress and interrogation of his life that being a judge on a baking show has brought him. Bless.

Surely his publicist needed to have checked what he was going to be saying during these interviews before they happened. The publicist could have maybe mentioned then that to those who actually work for a living and have a job remit that is wider than eating cake and sharing their thoughts on the said cake, he may come across, as well, a bit of a prima donna.
Good PR of the week

TripAdvisor user becomes one of the most feared UK food critic

On to the better side of the PR world from this week. Kudos to the TripAdvisor comms team. When it is not fending off attacks from angry hotel and restaurant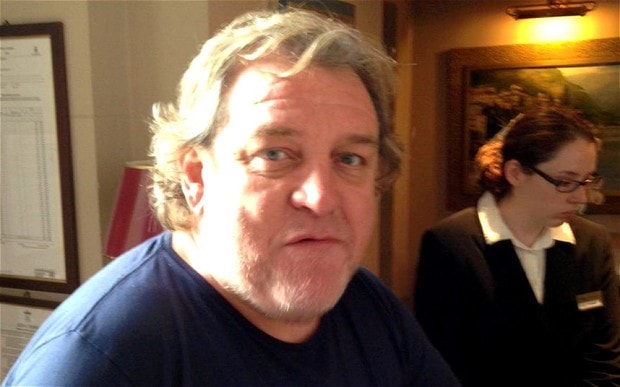 owners it is clearly putting together big-ticket story ideas and one in particular captured the media's attention this week.

Step forward Phil Blackett, named the most prolific restaurant reviewer of the year by the website. I love this story because, well, it's really nice for one, but also because it is a great example of a company using its own data to craft a big-ticket announcement.

As for Phil, he has been widely quoted across the media this week and surely it is just a matter of time before he trades in his day job as a sunglasses sales rep for an actual job as a restaurant critic.

Got anything good or bad that you want to share? andy@10yetis.co.uk or @10yetis on Twitter.