GoodandBadPR: FIFA wins! Yes you read that right!
Good & Bad PR
3 minute read
Good morning and welcome to this week's edition of Good and Bad PR. Andrew Barr (38 years old) reporting in to hand out some PR love and loathing from the last seven days.

Good PR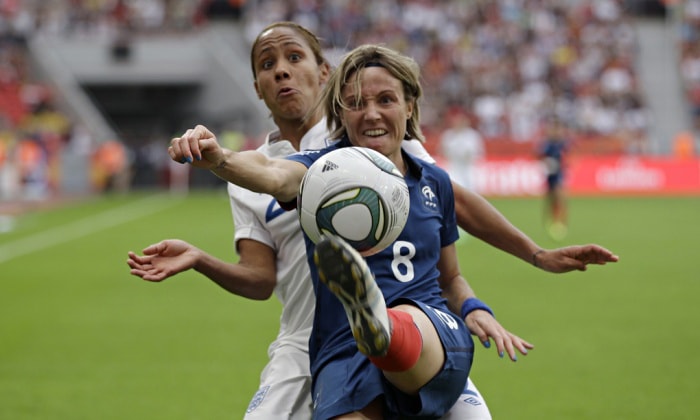 FIFA scores
It would be too easy to put the boot into FIFA for its seeming one-man-balls-up-PR-machine so I am going to dodge it for the loathing. In fact, I am going to start on the positive public relations of the week. Step forward FIFA!

WTAF? I hear you all shout. Well, whilst the alledgedly bribe-taking governing body was trying to defend itself from the mother of all poo-storms, it's computer game namesake was making waves for all the right reasons. This week it was announced that FIFA 16 was going to feature women footballers in the game for the first time.

In the realms of bringing computer games into the modern age this is a great milestone. In a similar fashion, in the realms of finding a new way to wring an amazing launch story out of a tired old gaming brand, this is an even greater milestone. FIFA game developers, I salute you.

Morrisons victory
I think I have never written this next sequence of words before; well done Morrisons. The brand has bucked the trend of its big four supermarket rivals by posting an increase in sales for the last quarter. Ok, so it is only 0.1 per cent, and yes, given other supermarkets approach to financial record keeping, this figure could change in the future, but let's celebrate the positive and give the new CEO, David Potts, ex-Tesco, a big pat on the back.

He started in March and the stats don't lie, since he came, they did better. If I was him, I would quit whilst ahead and jump ship now. Surely he has done well enough to get his CV into Lidl or Aldi.

Dog cheats
On a lighter note, a dog seemingly cheated on a televised talent show and this dominated the front pages of the papers across the UK. You think this would be bad PR for Britain's Dogs Got Talent but it isn't. It has kept the story and show mentions in the press for far longer than it would have survived before so in my eyes it is a big PR winner. I feel I need to end on a dog pun but I cannot think of one. Bit shitzu of me really.
Bad PR
Kardashian clash
In terms of Bad PR, this is going to get confusing, but the bottom (see what I did there) line is that Kim Kardashian is a limelight stealer. So, if you are a fame hungry socialite famous for making a sex-tape and wanting to be a big-ass star. You read on the family intranet that your step dad, the leading beacon of the family, is about to launch his new image as a girl (is he/she technically now your step-mum?). You wonder how you can steal the focus back to yourself … what would you do?

Hey presto, Kim announced that she is now pregnant offa Kanye, the most miserable man in music, and the headlines have all swung back in her favour. What is going on in the world when a family is fighting amongst itself to try and lead the media agenda?

Moan at me on The Twitter, @10Yetis
Written by Andy Barr, 10 Yetis