Ellen DeGeneres wins the PR Oscar this week
Good & Bad PR
5 minute read
Good PR of the week

Pizza action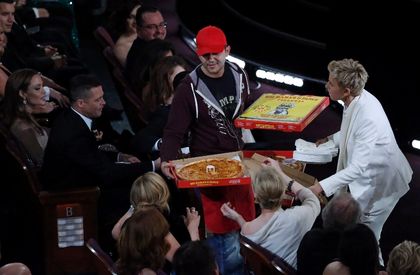 Sunday night saw what is undoubtedly the most glamorous and celeb-filled event there is as Ellen DeGeneres returned once again to host the 84th Academy Awards. Along with her, she brought some great PR to an unsuspecting Californian eatery and what has been dubbed THE most famous "selfie" ever.

The ceremony, recorded and aired live from Tinseltown, lasted a record six hours as A-listers handed out the iconic gold statuettes to their industry peers. Keen not to let her star-studded audience go hungry while sitting through the marathon airing, the popular chat show host and comedienne decided to order a delivery of everyone's favourite takeaway pizza to the Dolby Theatre in Los Angeles.

After ordering 20 pizzas from Big Mama's and Papa's Pizzeria, Ellen and her cameras met the owner Edgar Martirosyan at the studio door, and proceeded to hand out the slices to such starving celebs as Meryl Streep, Julia Roberts, Kevin Spacey and Harrison Ford live on air. Not content with simply giving Edgar and his pizzeria the chance to publicise themselves to an audience of millions, Ellen decided to invite the Russian-born businessman onto her show the day after the awards.

During his appearance, Edgar was handed the $1,000 dollar tip that Ellen had managed to procure from such stars as Brad Pitt, Angelina Jolie, and Jennifer Lawrence and his business has seen a huge increase in orders and visitors since Sunday night. Despite all this, it seems that Mr Martirosyan only had one certain female actress on his mind. During the show he confessed that the awards had allowed him to fulfil a certain life-long ambition: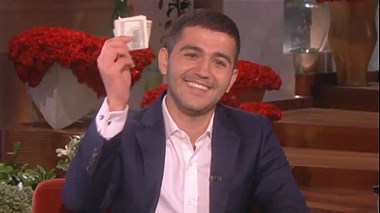 "Julia Roberts? She was my like the woman in my dreams. I was always watching her movies back in Moscow. So it was something crazy to me to deliver her pizza."

DeGeneres also made global headlines the morning after the academy awards after taking what is most likely the most celebrity-crammed selfie EVER. Using her Samsung smartphone (the official sponsor of the academy awards btw) Ellen captured a perfect snapshot of the night, which featured such names as Bradley Cooper, Jennifer Lawrence, Jared Leto and Meryl Streep (to name a few). Within minutes of tweeting the epic image, a record-breaking two million retweets caused the social media site to temporarily crash, leading Ellen to state "I broke Twitter!"

Bad PR of the week

Poor advertising
The trial of former South African paralympian Oscar Pistorius began this week, as the 27 year old faces life in prison after shooting his model girlfriend, Reeva Steenkamp to death at his home on Valentine's Day 2013. As expected, a tidal wave of media controversy and speculation has emerged during the first few crucial days.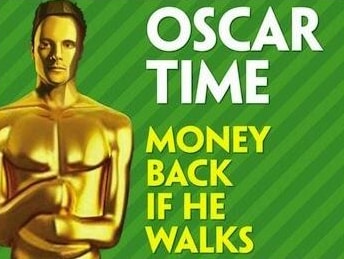 First of all, the story that almost everyone in the PR world is talking about this week is the fact that Paddy Power thought it would be a good idea to promote an advert featuring a photo of Mr Pistorius, mocked up as an academy award statuette to coincide with last Sunday's ceremony. The bookmaker is currently offering "money back" on bets if the athlete is found not guilty of murder, a stunt which garnered somewhere in the region of 6,000 direct complaints to the Advertising Standards Adverts (ASA) as well as a further 120,000 signatures on an online petition calling for the distasteful ad to be taken down. As a result of such a high volume of public outrage, Paddy Power is now being told to remove the advert with "immediate effect".

A spokesperson from the ASA was quoted as saying the following:

"We consider the ad may be seriously prejudicial to the general public on the ground of the likely further serious and/or widespread offence it may cause. We are also concerned that the good reputation of the advertising industry may be further damaged by continued publication of this ad."
Not sure about you, but something gives me the distinct feeling that Paddy Power may have had a sneaky feeling this kind of backlash would occur with such a controversial stunt, and is most likely revelling in the enormous amount of press coverage it is receiving as a result.
Russian revolution
On a final note, some seriously bad PR for TV station Russia Today after news anchor Liz Wahl decided to quit on air and accused the network of "whitewashing" Moscow's military intervention in Crimea.
Wahl, whose grandparents immigrated to the US to avoid persecution and still has family living in Russia, spoke of the ethical and moral dilemmas of continuing to work for a network funded by the Russian government. She told viewers on Wednesday she was resigning because of its coverage of President Vladimir Putin's actions in the Ukrainian region.
This occurrence will no doubt now pave the way for other torn journalists to do the same thing and desert Russia Today, a predominantly English-language network aimed at a global audience, which provides several hours of US-produced content a day, including a show hosted by former CNN star Larry King.

Lauren (@laurenwilden), PR exec at 10 Yetis, here to give you my take of this week's examples of good and bad PR from around the world!

Seen any good or bad PR recently, you know what to do, @10Yetis on The Twitter or andy@10yetis.co.uk on email.