Cheryl's chop gets Good PR this week
Good PR
Cheryl chop
It's amazing what a fresh haircut can do for a girl! For Cheryl, in fact, it's made her the star of the headlines following her Instagram snaps of a brand-new, 70s-inspired bob. The tapered chop is one of her most dramatic style switches as Miss Fernandez-Versini ditched her traditional long locks.
Not only it is great PR for Cheryl to debut her new look ahead of her new single available on 22 March, but she has also stated the exact L'Oreal colour she has used for her new look. The girl knows how to work a sponsor!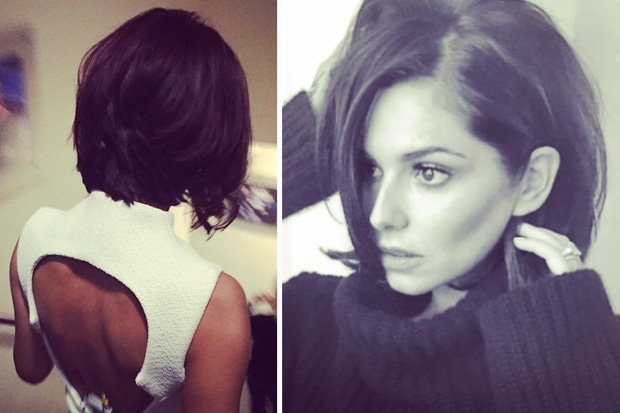 Bra-vellous
The new lingerie brand founded by plus-size model McKenzie Raley, Land of Women, has made its name in the spotlight this week after some great product PR. Announcing a non-wired bra which can support ladies up to a D cup, the news has met with expected cynicism. The founder has since explained: "It's more supportive than any kind of cotton, jersey or what typical wireless bras are made out of … it has a little more muscle to it."
The lingerie takes a simple and classic style, it is designed to be "empowering" for women, doing the job in a way that women want without any unnecessary and often uncomfortable bells and whistles.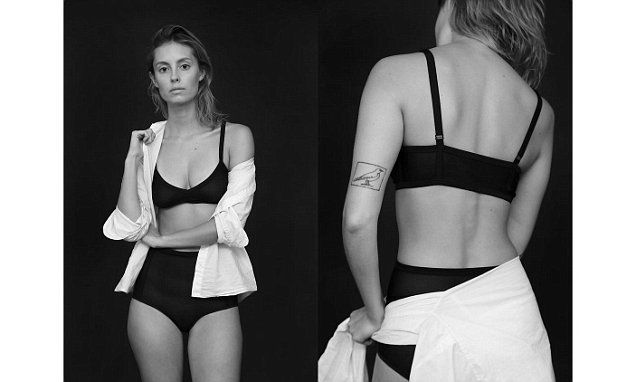 Bad PR
Rude restaurant
In a rather classless, poorly thought out and unfortunate response to some feedback left online, a high-class eatery has taken a public fall from grace due to a defensive barrage more suited to the stage of Jeremy Kyle than the civilised arena of fine dining.
The saga began when a hen party, consisting of 18 young ladies, made a booking at 47 King Street West. Following their questionable experience in the establishment, which cost £600 in total, a member of the hen party left a 1* review on the restaurant's Facebook page. In all fairness, she started off with the good points, namely that the restaurant was "nice" and the food was "fab", but moved onto their disappointment with the "awful" service they received. The main complaint was that the party was split across two tables in spite of advising the restaurant of an increase in their numbers well in advance and that the diners whom arrived late were not provided with "fresh" starters. So far, so reasonable.
Passionate indeed, the restaurant responded with a bombardment of school-yard style insults, none of them even particularly witty, literate or carrying much of a sting. The main response seemed to be pinned on the opinion that the group consisted of the "chaviest worst most vile people ever to grace our restaurant". I know – shocking! Terrible, terrible grammar.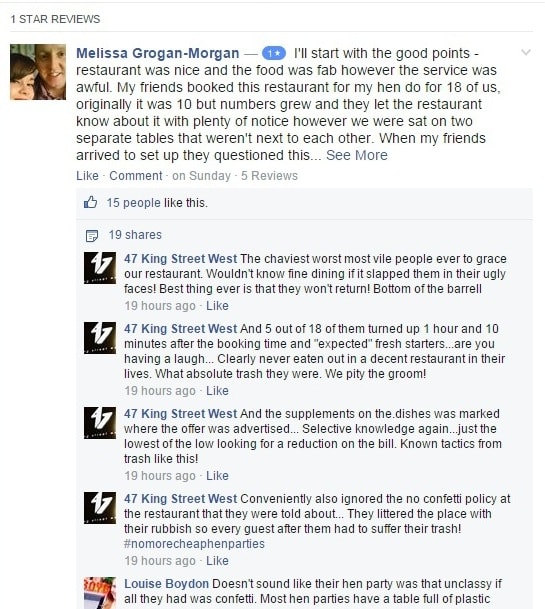 As an outcome, not only did the grammar and language of the response highlight the restaurant in an unfortunate and unprofessional light, but it also appeared that it is an unpleasant place run by unpleasant people. So, in spite of the "nice" atmosphere and "fab" food the hen party mentioned, 47 King Street West is losing fans left, right and centre. Let's hope it is good at damage control!
Johnson bad-rap
Another bad story is pinned on yet another footballer, as we hear about Adam Johnson's dalliances with another woman and his girlfriend's intentions to stand by him through this troubled time. So far, so standard. The whole new low, however, comes with the news that this other woman is under 16 years old.
Currently held in his home by police, Adam's family and long-term love (and baby-mamma as of 8 January) are adamantly protesting his innocence, but unfortunately the claim alone is enough to call his reputation into question. The player has been suspended from the Sunderland squad until the outcome of the investigation is revealed.
Not surprisingly, the footballer has gained a reputation as a party boy, with rumours on the grapevine as to his prowess with women. Since dating his current squeeze, however, Adam was perceived to have settled down somewhat.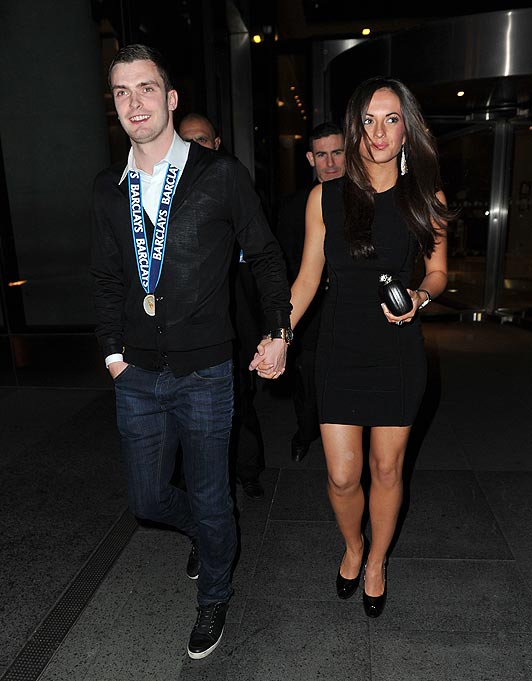 Leanne Bryan, 10 Yetis
Seen any good or bad PR recently, you know what to do, @10Yetis on Twitter or andy@10yetis.co.uk on email.
If you enjoyed this article, you can subscribe for free to our twice weekly event and subscriber alerts.
Currently, every new subscriber will receive three of our favourite reports about the public relations sector.